Submitted by

U.Porto Inovação

on 26/06/19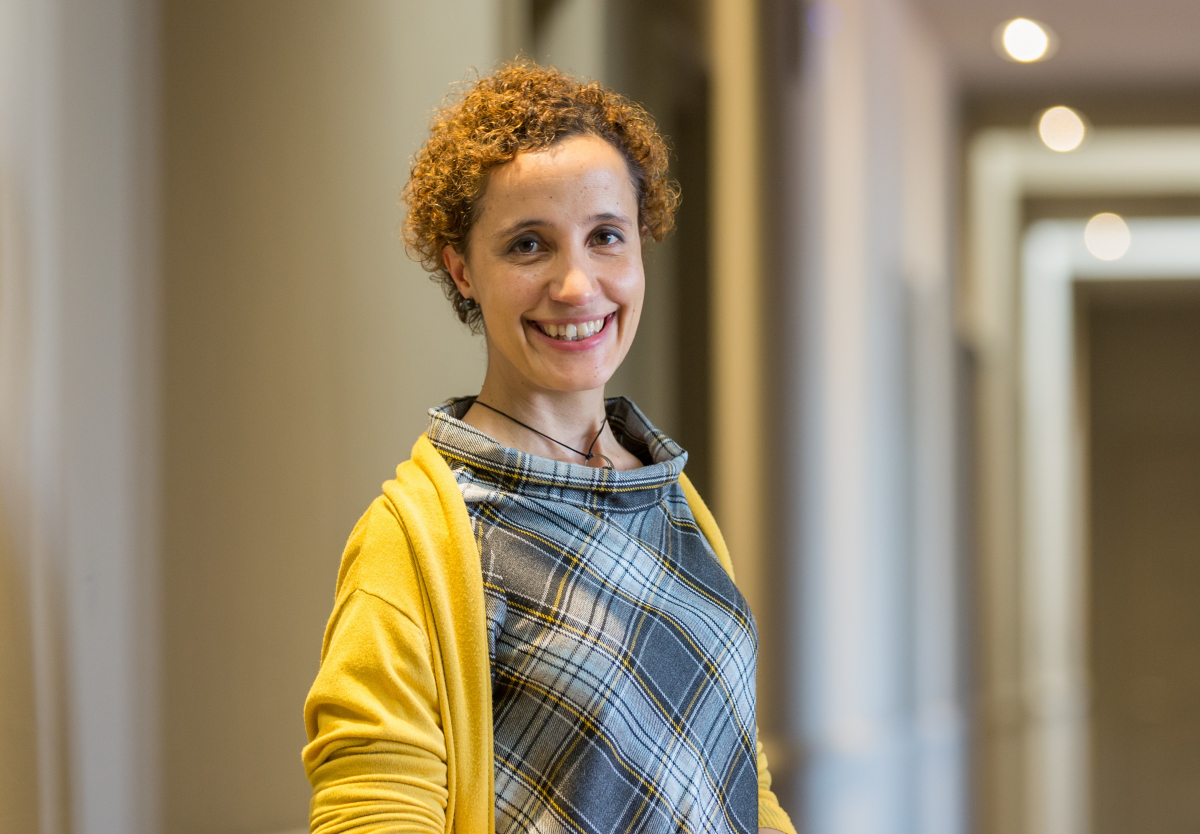 In this edition of "A chat with companies" we met with Rute Sousa, Innovation Manager at Sogrape. In her opinion we live in an age where it is fundamental to "prepare professionals adequately for challenges, providing them with essential skills in digital transformation and the ability to manage constant change".
Q: What's the importance of Sogrape's relationship with the scientific and technologic community?
A: Innovation is a part of Sogrape's character and it is one of its strategic leverages for value creation. We scout the tendencies that impact our sector which, even though being traditional, isn't immune to the fast and uncertain transformation mostly driven by the evolution of scientific and technologic knowledge.
The scouting and connection to the science and technology ecosystem, both national and international, is a part of the research and innovation developed at Sogrape. This ecosystem is nowadays a fundamental tool of the Research, Development and Innovation at Sogrape. These partnerships in project development having been fruitful for both parties, as they complement each other not only in the research and experimentation, both also in the creation of value through the translation and application of new knowledge and technology.
Sogrape has several collaborations with Universities, institutes research centres and others, both for the implementation of projects and for the education of new professionals.
Q: How have Sogrape and the University of Porto been collaborating?
A: The interaction between Sogrape and the University of Porto has been based on cases of creation and application of knowledge, which synergistically combine the skills of the two entities in solving problems or developing opportunities relevant to Sogrape.
The IJUP Program has been the most continuous and structured collaboration mechanism, along with traineeship programs and talent recruitment. The interaction with the University of Porto also extends to joint participation in research, development and innovation projects. Based on an approach focused on value creation, this collaboration has addressed challenges identified along the value chain, but also in the analysis of consumer behaviour and preferences of products and services in the wine sector.
Q: What are the main challenges these two players face?
A: I would say there are two main challenges. On the one hand, the conciliation of research interests of the University of Porto with the priorities of R & D and Innovation of Sogrape. On the other hand, the alignment of expectations regarding the result of the collaboration, in order to ensure both rapid experimentation and the development of practical solutions for the company, and the rigor of scientific research for the University. Also worth mentioning the need to prepare professionals adequately for the challenges of our time and future, providing them with essential skills in digital transformation, the ability to manage constant change and adaptation to longer careers and lives.