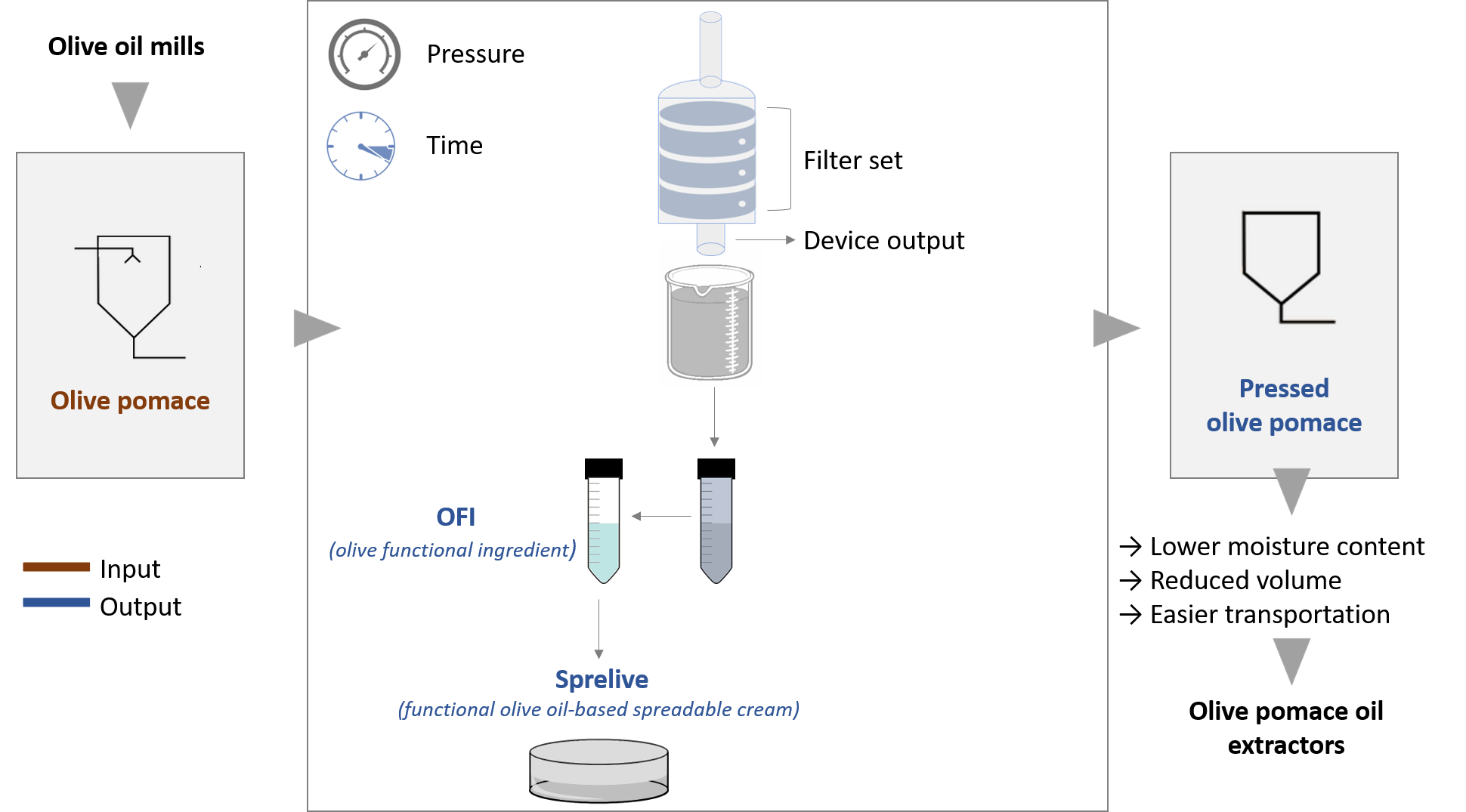 Abstract:
Sprelive is a functional spreadable vegetable cream whose formulation is a mixture of olive oil and an olive-derived functional ingredient (OFI) obtained from olive pomace. The product results from two processing stages: i) OFI production, and ii) formulation of the vegetable cream Sprelive.
Background:
The production of olive oil is steadily rising. During its processing, a variety of by-products are generated, emerging olive pomace as a very promising matrix that can be valorized to obtain bioactive compounds, namely hydroxytyrosol. The combination of olive oil and the OFI, obtained by this technology, can lead to a more complete and functional product due to their bioactive compound's synergistic effect.
Benefits:
Sprelive has a natural and ecological origin and a high nutritional value. This product is distinct from others available on the market by its functionality related to the antioxidant content, a high amount of monounsaturated fatty acids and free lactose. OFI is a chemical-free and functional ingredient that can be used in other food applications. Moreover, the process applied to obtain OFI allows the reduction of the olive pomace biomass (the solid phase) facilitating transportation to further industries, as olive pomace oil extractors.
Potential comercial use/applications:
Sprelive is a new functional food product being placed on the healthy and green market segment. OFI is a natural and functional ingredient that can be also incorporated in other food products.
A proteção dos direitos de propriedade industrial é cofinanciada por: