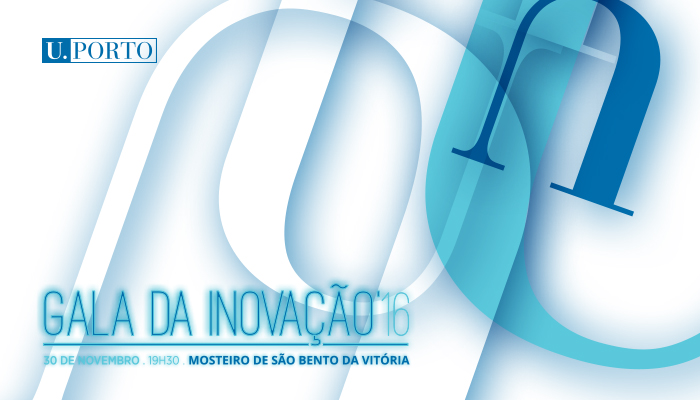 The second University of Porto Innovation Gala, dedicated do Creativity, took place in Mosteiro de São Bento da Vitória (Porto), on November 20th 2016. This year, the University paid tribute to three of their Alumni, distinguished for their innovation capacities and their contributions to the institutions' knowledge production. There were three fields of homage: Diogo Cruz (Social Innovation), João Barros (Technological Innovation) and Manuel Lopes (Artistic Innovation).
Please find more information about the second Gala here.
The event was supported by U.Norte Inova (a Norte 2020, Portugal 2020 and European Union financed project) and also by NOE (a Compete 2020, Portugal 2020 and European Union project).