TATARA RAZORS (2023)
Decimal Devotion ("TATARA RAZORS"), based in Porto, is a company focused on innovation and the development of new shaving products that can meet the most demanding consumers. TATARA RAZORS emerged with the purpose and focus on four major components: innovation, design, quality and sustainability.

CARBOPORA (2023)
Carbopora, Lda. specializes in the development of safe, environmentally friendly and flexible Membrane Technologies for gas separation/purification. CARBOPORA's unique membrane technology is made of a green, inexpensive and renewable polymeric precursor – cellulose – that finds important applications in: (1) O2-enriched air (critical for oxy-combustion processes); (2) CO2 capture from flue-gas of different origins; and (3) hydrogen (H2) recovery from hydrocarbon streams.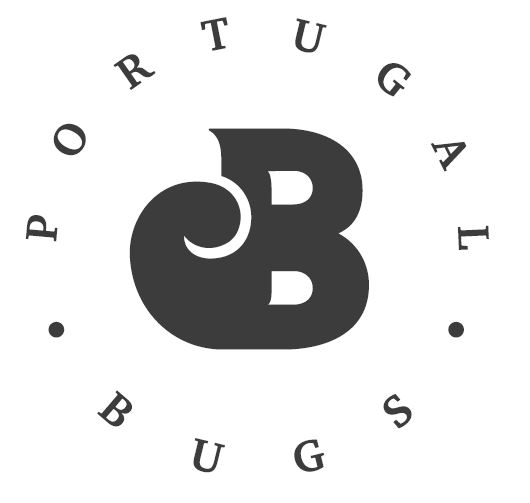 PORTUGAL BUGS (2023)
Portugal Bugs is a leading company specializing in the research, development, and production of nutritionally enhanced and sustainably driven food products, achieved through the incorporation of insect proteins in their composition.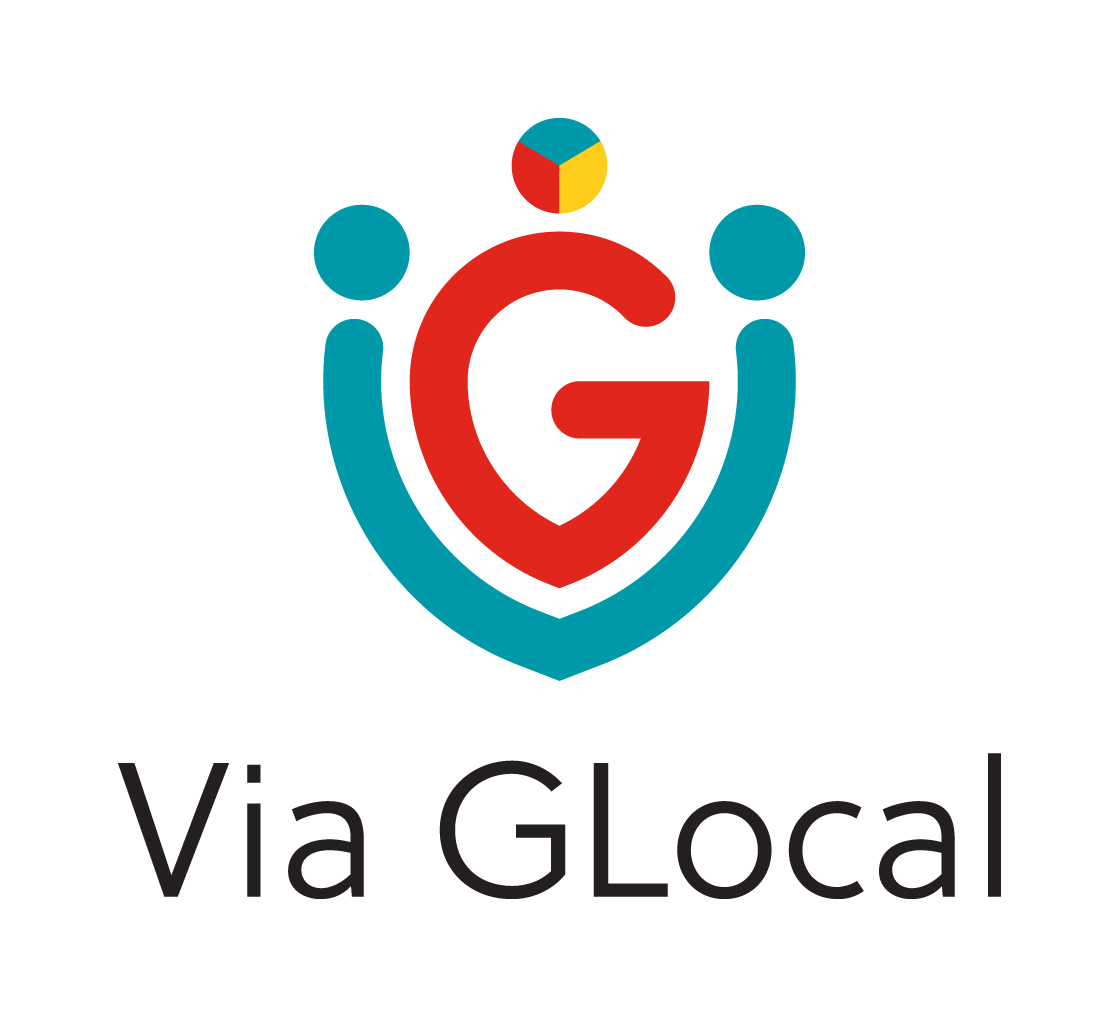 VIA GLOCAL (2023)
Via GLocal: Strategic advice for organisations that intend to invest in knowledge resulting from research on the human perspective of markets to improve their economic performance and develop transversal skills that enhance their environmental, social and governance sustainability (ESGs), through training in competencies tailored to the culture of the glocal market in which they wish to operate.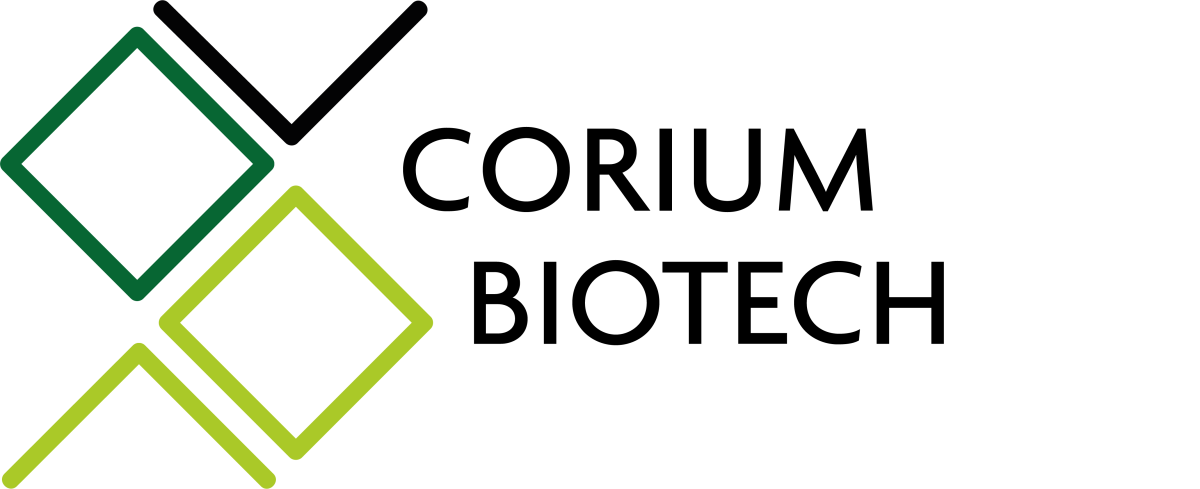 CORIUM BIOTECH (2023)
Corium Biotech is a start-up working on an innovative technology to bio produce exotic leather from animal cells. The company directly answers the need of luxury fashion industry for innovative materials that meet the requirements of luxury leather goods customers. They propose not an alternative to leather but a true cruelty-free and eco-friendly exotic leather created in laboratory. 

AGIT (2023)
Agit developed a technology that tracks physical exercise in real-time using the smartphone camera. The app provides live feedback about exercise performance and enables authentic competitions and social experiences. 

MYGREENAPP (2023)
MyGreenApp is a portuguese startup, founded in 2021, which aims to contribute to the decarbonisation of individuals and organisations through an innovative mobile application of global ambition.
Today's world faces climate change, pollution, destruction of natural ecosystems, eco-anxiety and people's intention-action gap. MyGreenApp aims to help individuals and organisations reduce their impact on nature by providing them with an easy and accessible tool to monitor and offset their carbon footprint.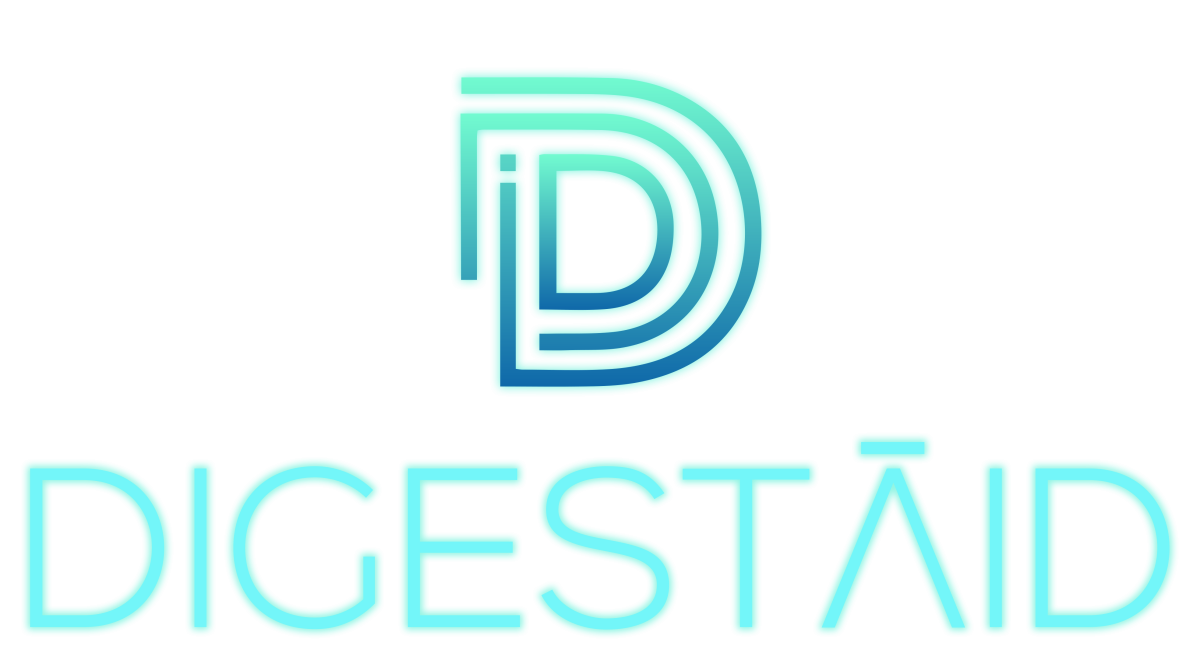 DIGESTAID (2022)
DigestAID leverages the combination of the enthusiasm and expertise of young and senior gastroenterologists with the drive for innovation and skillfulness of an experienced engineering team to take advantage of AI technologies. DigestAID is focused on the development of accurate deep learning solutions for the detection of digestive lesions. Their aim is to improve GI healthcare.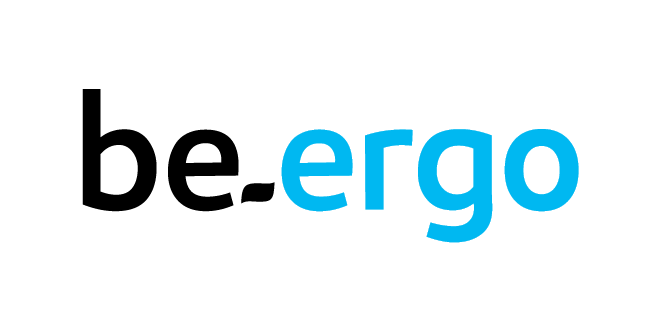 BE-ERGO (2021)
Be-Ergo is a company dedicated to the promotion of Occupational Health with focus on the Corporate Performance. By way of actions carried out on the job, their intervention promotes the acquisition of safer and healthier habits and behaviors based on three essential areas: Ergonomics, Physiotherapy and Physical Exercise. With more than 10 years of experience, this spin-off enhances productivity and corporate well-being, while also prevents staff illness.

BIOPROSPECTUM (2021)
Bioprospectum is a start-up that operates in the area of technological innovation. The company has a proprietary molecule bank generated from the prospection of biodiversity for bioactive molecules at national and international level. Potentially active molecules are identified by artificial intelligence tools and further tested for the development of new products, such as antioxidants, antimicrobial and anti-inflammatories. Moreover, the company offers scientific and technical consulting services. Other activities include the organization of scientific meetings and publishing the Journal of Global Innovation.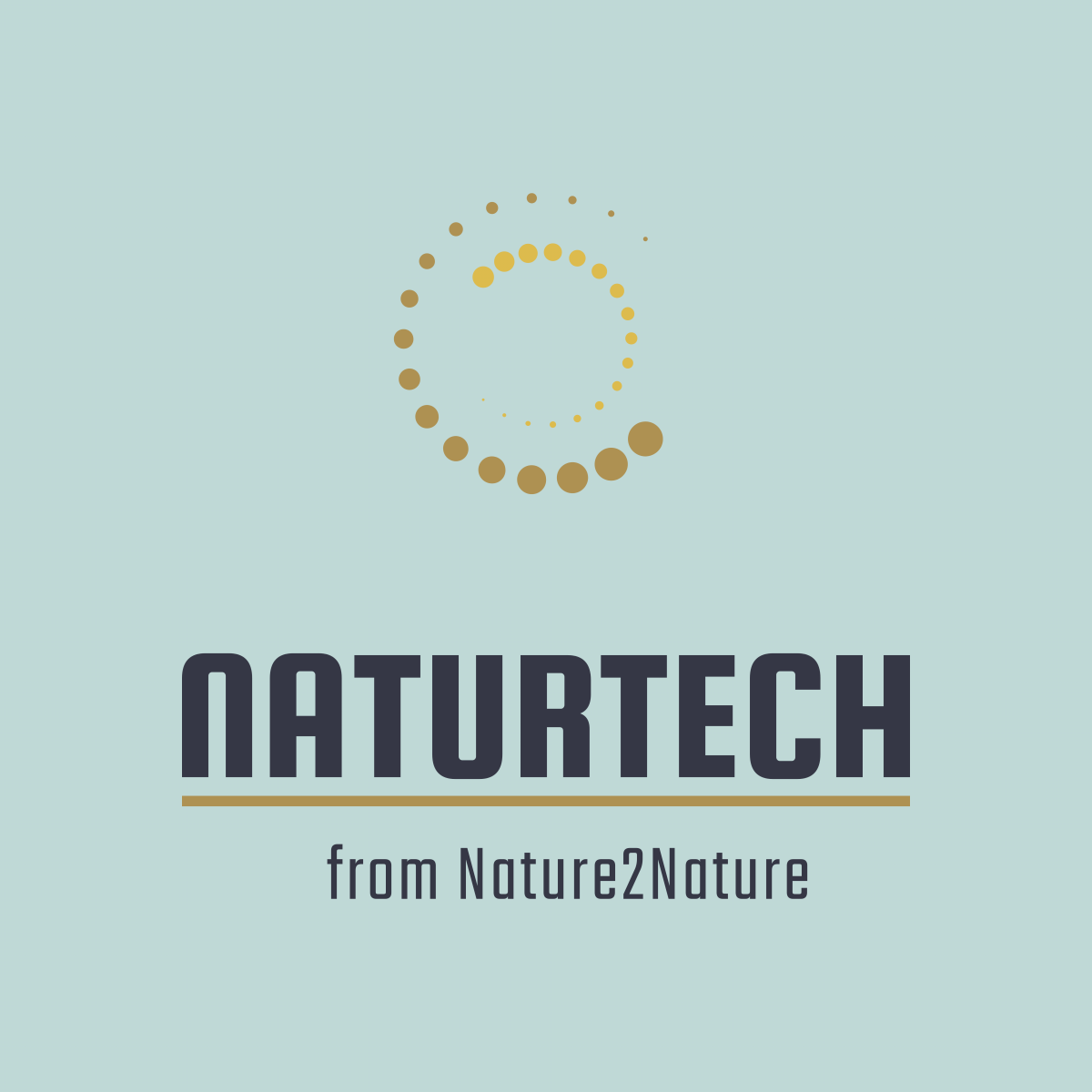 NATURTECH (2021)
Naturtech is a business project aimed at global leadership in the production and commercialization of phenolic compounds/antioxidants through 100% natural processes. The company's differentiation is based on a proprietary technology for extracting phenolic compounds from olive pomace in a clean, natural and highly efficient manner.

BIOFABICS (2020)
BIOFABICS is an R&D company specialized in 3D Biotissue Analogues. providing next-generation solutions for studying, mimicking, repairing and replacing living tissues and organs. The company derives its experience and knowledge through its team and in research and innovation activities.

IKUTEAM (2020)
Productivity solutions for the digital workspace. The way and place where people 'do work' is changing. Ikuteam's mission is to empower teams and remove obstacles to collaboration in the digital workspace.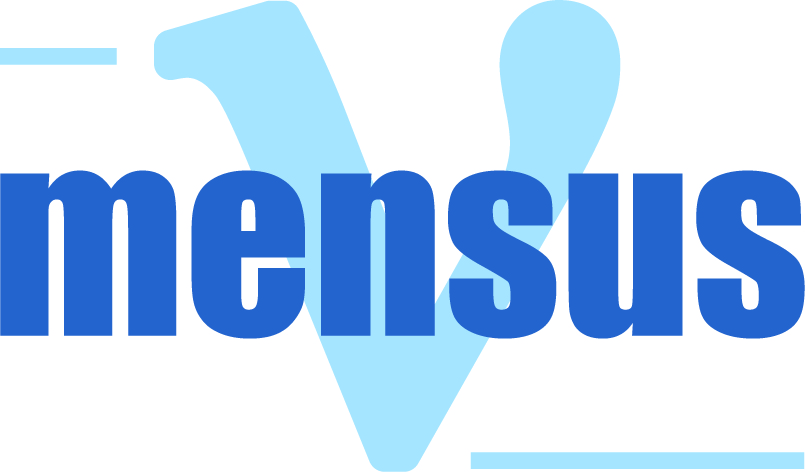 NEW MENSUS (2020)
NewMENSUS, Lda is a technology-based company that provides civil engineering services.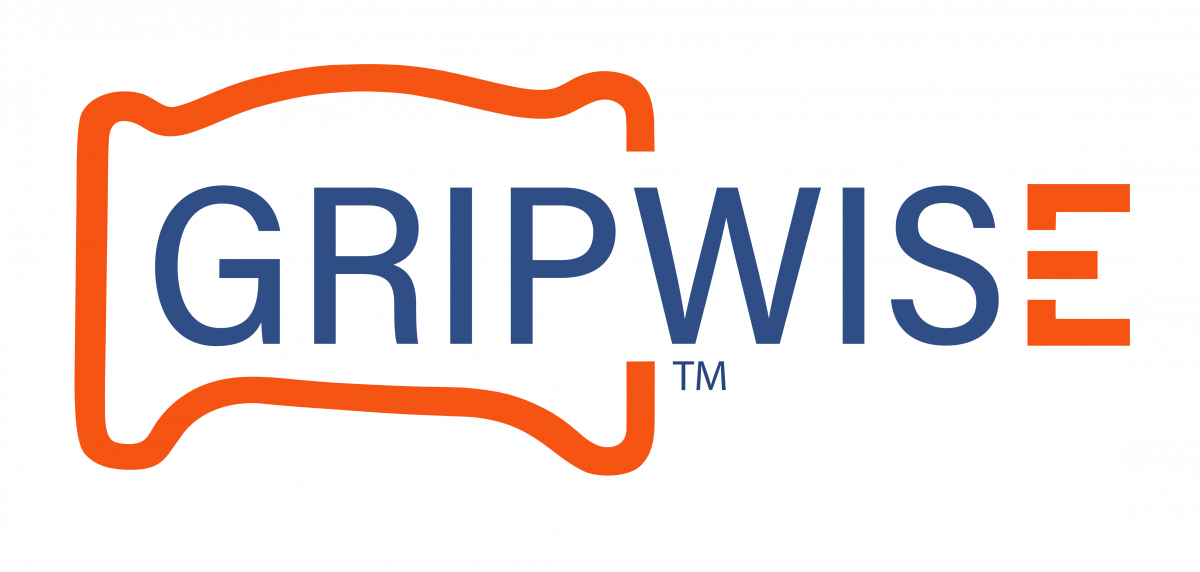 GRIPWISE (2020)
60% of the elder population of Europe suffer of some level of physical frailty, and the estimated costs for the EU Health Care Systems are more than 81 Billion €/year. Preventive assessment of frailty could maintain quality of life and reduce costs, but it's complex.
Gripwise it the first integrated and connected system capable of the assessment and monitoring of Frailty in a simple and fast way, maintaining the energy and quality of life of the elderly and reducing costs.

EPTUNE ENGINEERING (2020)
Founded in 2018, Eptune Engineering is made of a team of engineers working tirelessly to bring it's solutions to the forefront of product innovation across aerospace and eolic industries, focusing in deployable structures, mechanisms and technical textiles.

MOOT (2020)
MOOT developed a training support tool, regardless of it being technical, theoretical and/or practical, and also takes into account the physical condition (strength, mobility, flexibility) and well-being and health (physical, mental, social and spiritual) of dancers and other practitioners of modalities associated with movement. This tool is based on new technologies and runs on a bilingual digital platform.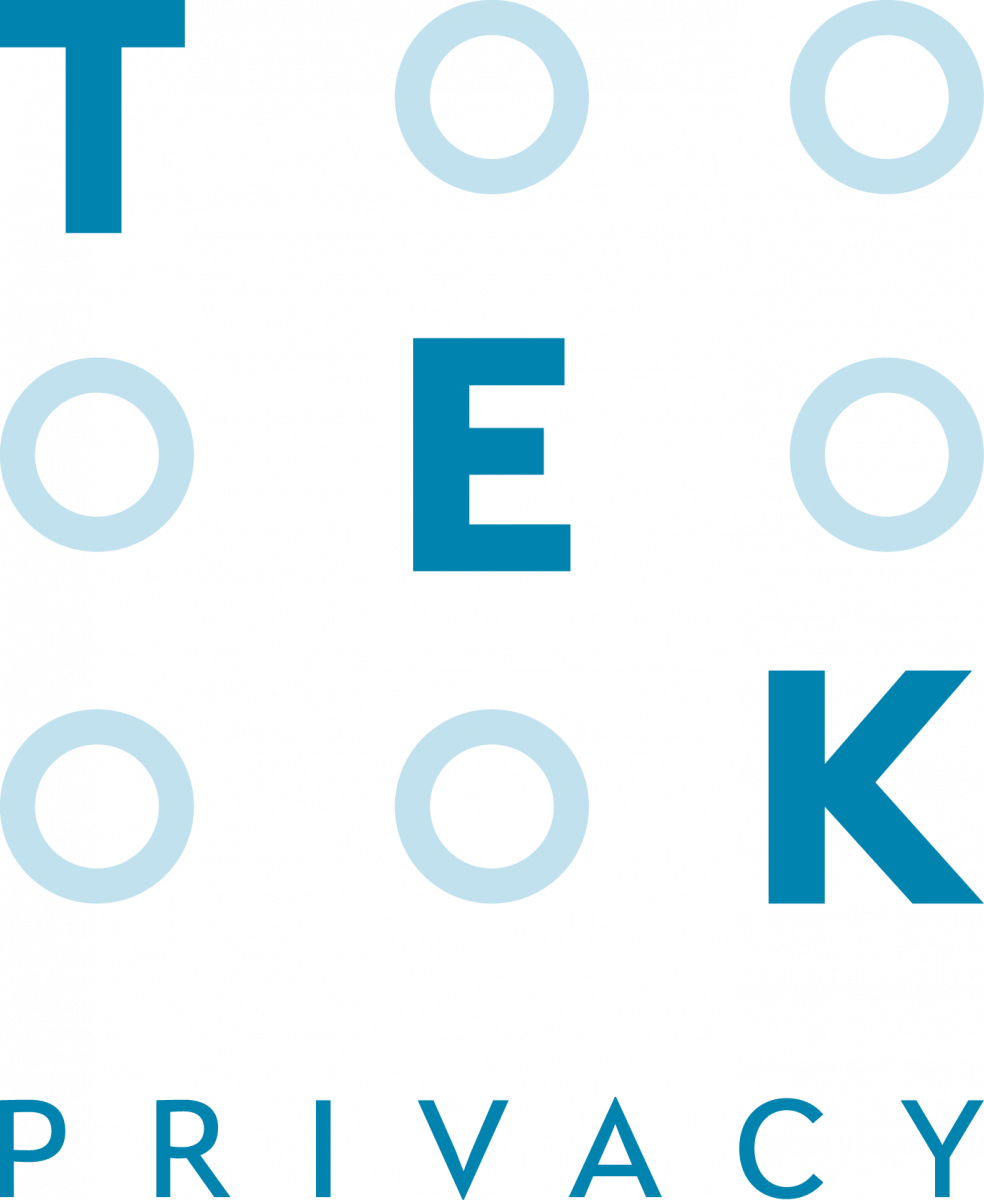 TEKPRIVACY (2020)
TekPrivacy is focused on developing technological solutions to support Data Protection Officers, namely SaS solutions for: describing personal data treatment, semiautomatic assessment of privacy and its impact, privacy risk evaluation on information systems, permanently updating on new risks and vulnerabilities, a dashboard with a risk assessment by treatment process in the organization or even reports with suggestions to mitigate these risks, among others. Additionally, TekPrivacy act as a consultant in the process of implementing the new European general data protection regulation (GDPR).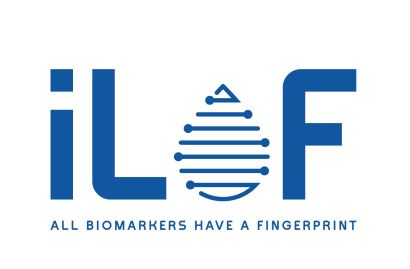 iLOF (2020)
iLoF is enabling a new era of personalized medicine, by using AI and photonics to build a cloud-based library of diseases biomarkers. The company is leveraging machine learning to drastically reduce the cost and time of drug discovery, and providing screening and stratification tools in an affordable, fast and portable way. Currently, they are tackling one of the biggest epidemic of our times: Alzheimer's.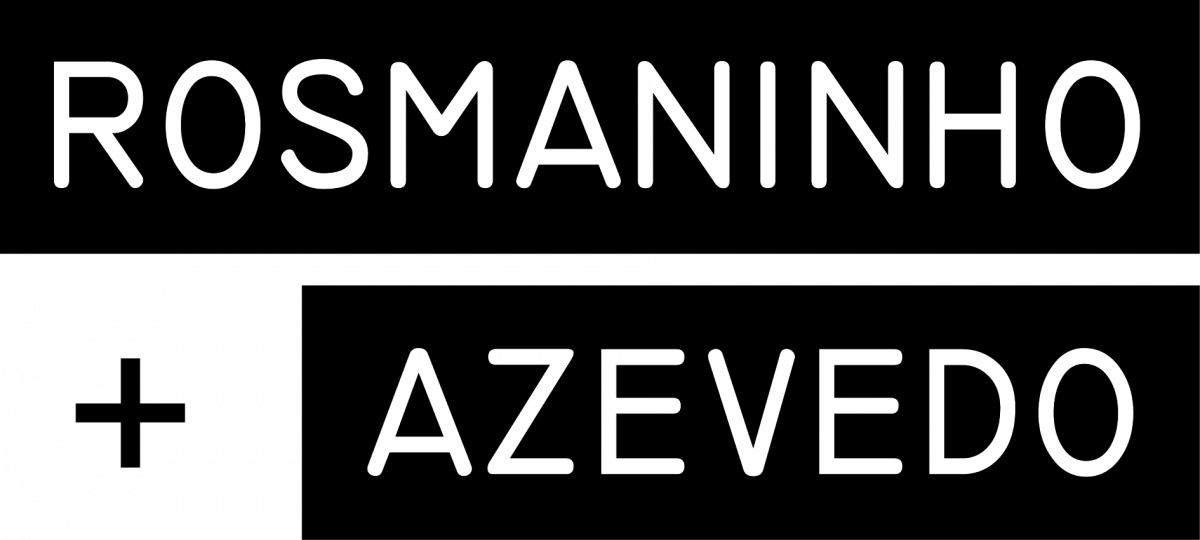 ROSMANINHO + AZEVEDO (2020)
Rosmaninho+Azevedo Arquitectos had its genesis from the crossing of the background of the founding partners, Susana Rosmaninho and Pedro Azevedo, in architecture, with museology, both with post-graduate training at U. Porto. The company intends to dedicate itself to the development of consultancy and architectural and museology projects, highlighting the intervention in the cultural and heritage panorama.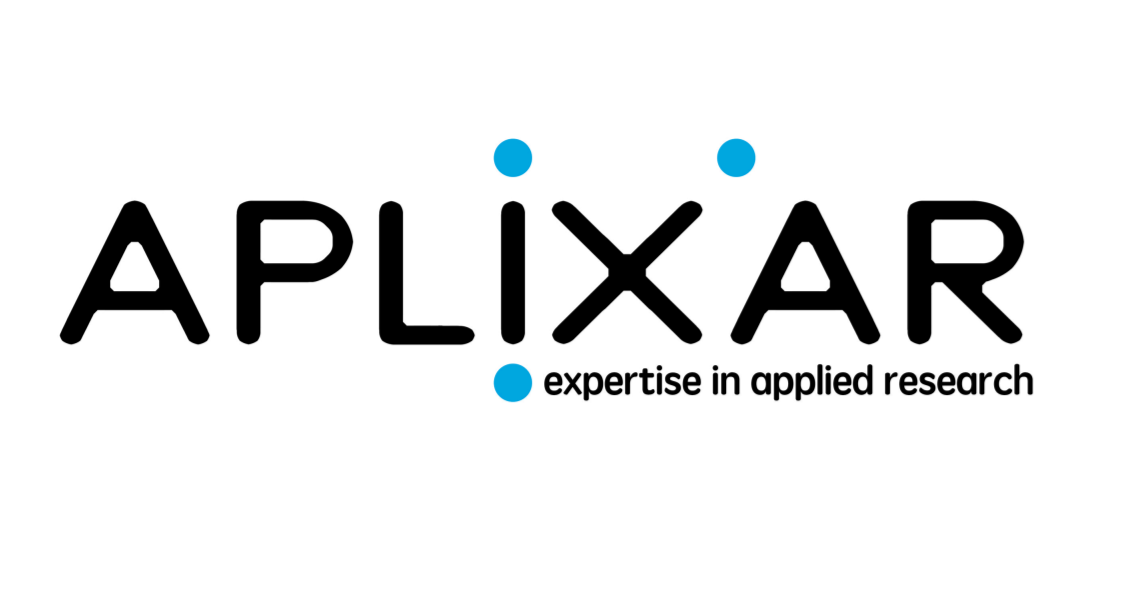 APLIXAR (2020)
Aplixar was founded in 2018. The company provides technical and scientific consultancy services in strategic planning, technical capacitation and both measurement and evaluation of impact. Working with partners in both public and private sectors, the aim is to help these organizations develop, increase their effiency and help them convey their social "footprint" and impact.

LAYER X (2019)
LayerX (former Taikai) is a web3 company with the mission to connect organizations and builders through hackathons and bounties. Currently, we have a portfolio of three main products: TAIKAI is a web3 platform developed specifically for hosting hackathons. It's designed to make it easy for organizations to run online hackathons and to help developers connect with each other and with potential employers or clients. Bepro Network is a web3 protocol for software development bounties, which allows organizations to offer rewards for developing specific projects or features. dappKit is a powerful open-source SDK that allows you to develop beautiful web3 apps. By combining these three products, we strive to empower developers, organizations, and individuals alike, unlocking new ways to interact and work.

AMNIS PURA (2019)
Amnis Pura is one of the first companies dedicated to the development and commercialization of hydrogen technologies, including PEM Fuel Cells and Pressure Swing Adsorption units for hydrogen purification. Through a set of commercial partnerships, Amnis Pura provides laser technology solutions and flow measurement & control instruments.

AZITEK (2019)
Azitek designs a low-cost indoor and outdoor geolocation solution for the automotive, airports, and seaports industries. Based on proprietary RFID technology,  this solution digitizes and locates high-value assets in large complexes and, through a platform, can analyze the data and manage automated warnings, thereby optimizing resource management. The company currently operates in the car distribution center and dealership market, with a potential customer base of around 100 thousand in Europe and America.

OFRTECH (2019)
OFRTECH focuses on the development, production and commercialization of Oscillatory Flow Reactors (OFR) - operating in batch or continuous mode - for mixing intensification of multiphase systems, based on an innovative and patented design. From laboratory to industrial scale units, OFRTECH provides an OFR that allows the optimization of mixing processes, reducing their operating costs and ensuring a more efficient and flexible production.

BERD (2019)
BERD – One Bridge One Solution is one of the top 3 world leaders in the methods and solutions for bridge construction. Founded in 2006, BERD already participated in the construction of more than twenty bridges and viaducts in five continents. In 2016 BERD launched a new business unit, the modular bridge solutions unit, that already signed its first contract for the supply of more than a hundred and fifty modular bridges to the Ministry of Transport and Communications of Peru.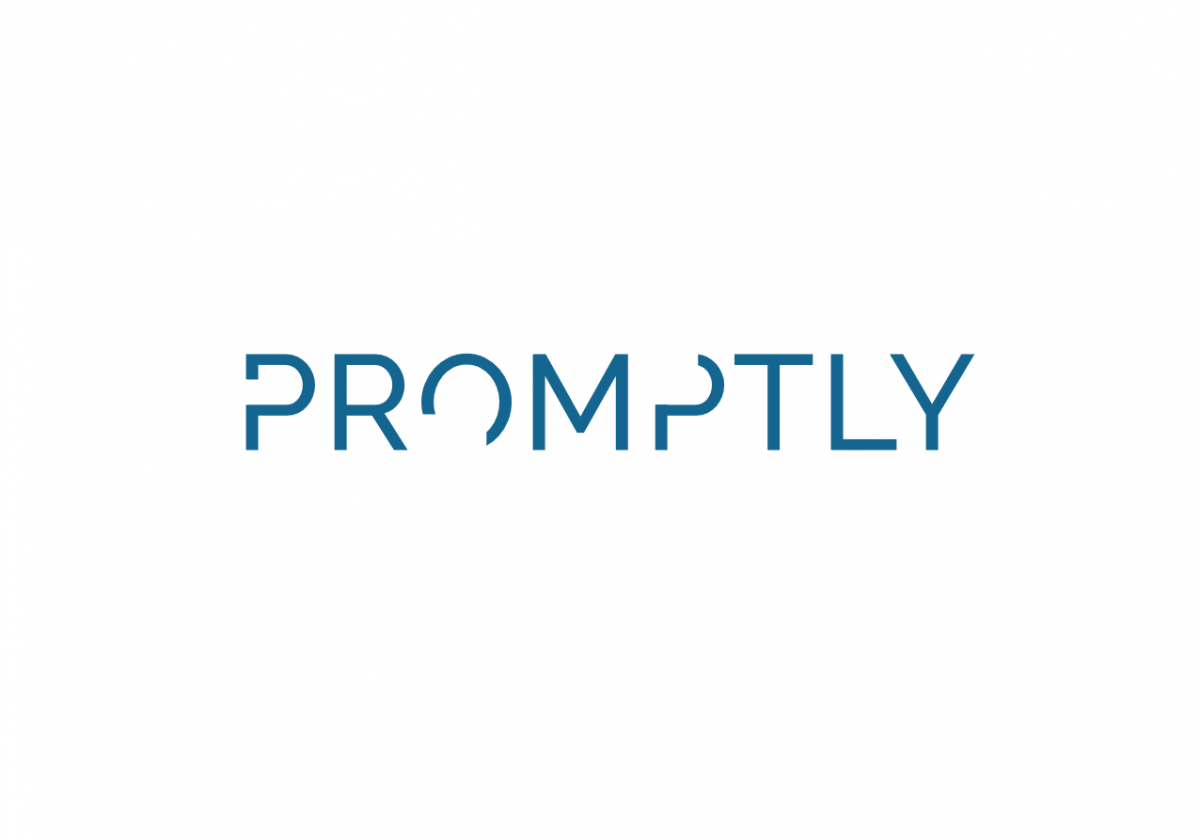 PROMPTLY (2019)
Promptly is a portuguese outcomes analytics SME founded in 2017 by a group of physicians, with the ambition of making health systems rely increasingly in patient-centered outcomes. Their vision for the future of Healthcare is inspired by Value-based Healthcare principles that are garnering attention in several health systems around the world.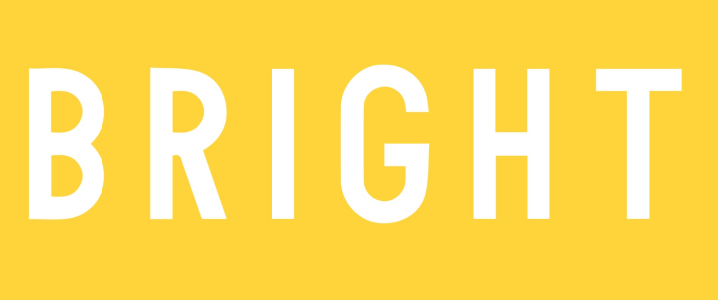 BRIGHT (2019)
BRIGHT – Beyond Research and Information Graphic for Health and Technology is a technology development company that designs and implements solutions for the healthcare industry. Combining innovation with the most pressing needs of various segments of society, BRIGHT operates in two key areas: the development of interactive systems, web and mobile applications that increase the population's quality of life; and the creation of communication and digital marketing solutions that allow companies to position themselves more efficiently in the market and focus on citizen empowerment.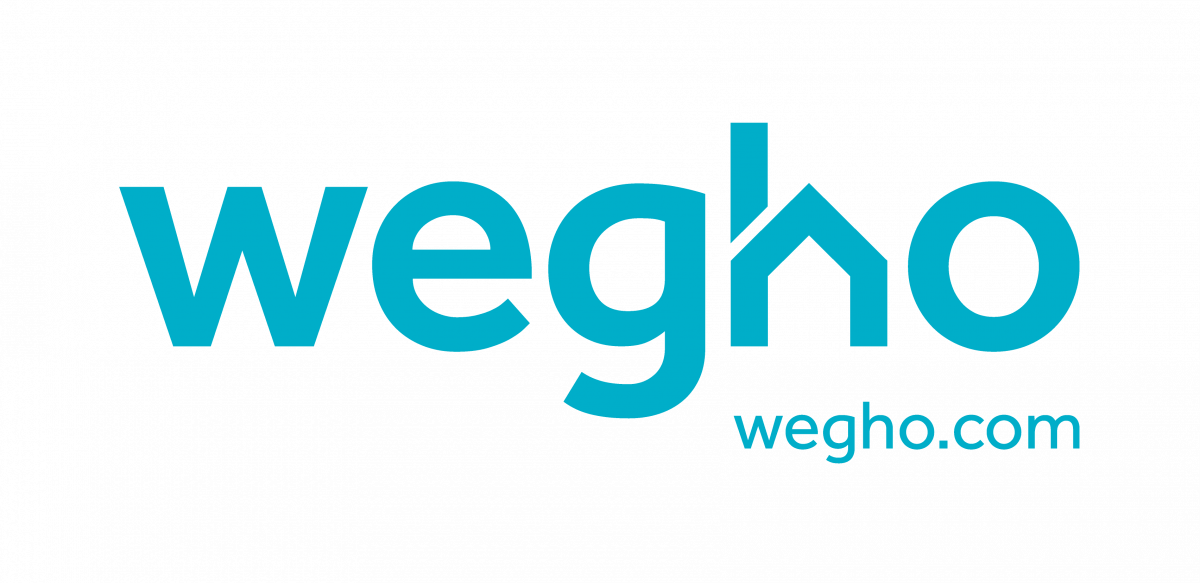 WEGHO (2019)
Wegho  is an online platform that provides home care services related to domestic and office cleaning, maintenance and repair and childcare. Through a scheduling process of less than 60 seconds, Wegho guarantees that a carefully selected service provider will deliver the service with the expected quality standards. In order to track customer satisfaction, all clients have the option to evaluate every service supplied through the platform.

INSIGNALS NEUROTECH (2019)
inSignals Neurotech Lda is a spin-off from University of Porto incorporated in 2019, aiming to explore the applied R&D results from from the BRAINlab/C-BER of INESC TEC on neuroengineering lead by Prof. João Paulo Cunha. The company is focused on bringing to the market technological solutions that are able to improve the diagnosis and treatment of neurological therapies, such as the iHandU technology that supports the assessment of motor symptoms in Parkinson's Disease.  

ERGOFORM (2019)
ERGOFORM develops training plans on personalized ergonomic culture for the productive well-being of each company. Productive well-being is the balanced result between several aspects of physical, mental, and organizational ergonomics at work. Our goal is to transform conventional training into a participative and intuitive learning experience, facilitating the change of habits and making productive behaviors for different audiences credible.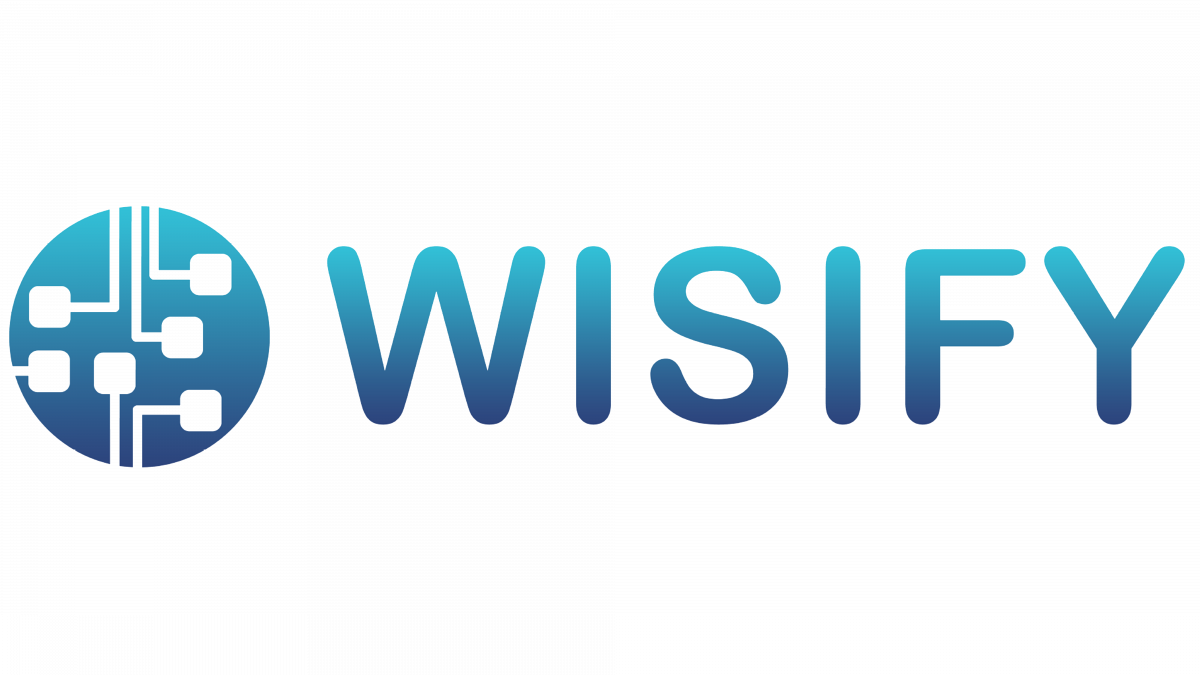 WISIFY (2019)
WISIFY Tech Solutions develops solutions for the assessment of people's nutritional and physical status and is focused on medical, nutrition and sports professionals who need reliable and innovative tools to help them to improve the lives of their clients. The solution consists of a management platform, mobile applications and two devices: the LIPOWISE for localized assessment of body fat and GRIPWISE for evaluation of the strength of different muscular groups.    

ECOINSIDE (2019)
Ecoinside was born in 2006 as a spin-off of the 1st Entrepreneurship Course of U.Porto and since then is an expert in the designing and implementation of eco-efficiency and sustainability solutions. Today, Ecoinside has a major focus in the areas of energy efficiency, renewable energy and sustainable agriculture, closely working with some of the most well-known companies both in Mainland Portugal or Madeira and the Azores.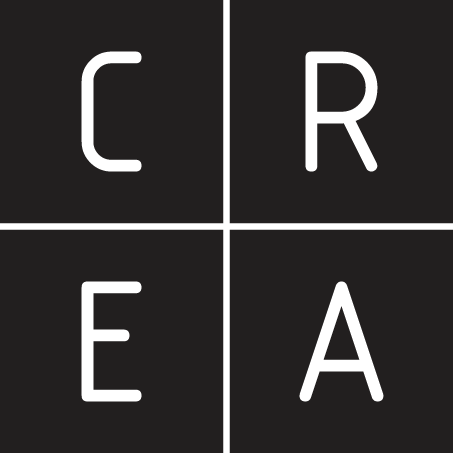 CREA (2019)
CREA, an architecture studio based in Porto, was born out of the experience of friends whose professional paths were different yet orbited toward the same vision. Starting in 2014, with restoration taking the lead role among its projects, CREA's architectural practice ranges various types of scales and purposes: the studio has been in charge of private residential designs and also significant institutional projects.

BANDORA (2019)
Bandora is an AI platform which correlates all data generated in a building and returns real time settings, in order to help facility managers to achieve up to 40% of energy savings, increase occupants comfort, environmental awareness and social engagement.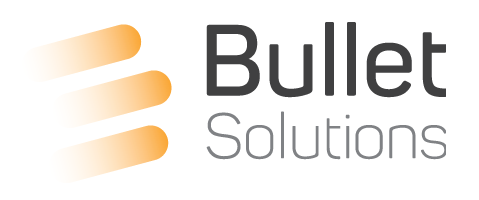 BULLET SOLUTIONS (2019)
Bullet Solutions develops scheduling and timetabling software. The company's leading product ensures the real-time automatic class scheduling for more than 100 Higher Education Institutions over the world. Bullet Solutions' scheduling and timetabling platform can save Institutions up to 90% of the effort and cost associated with the manual and complex processes of scheduling classes, students, rooms or staff.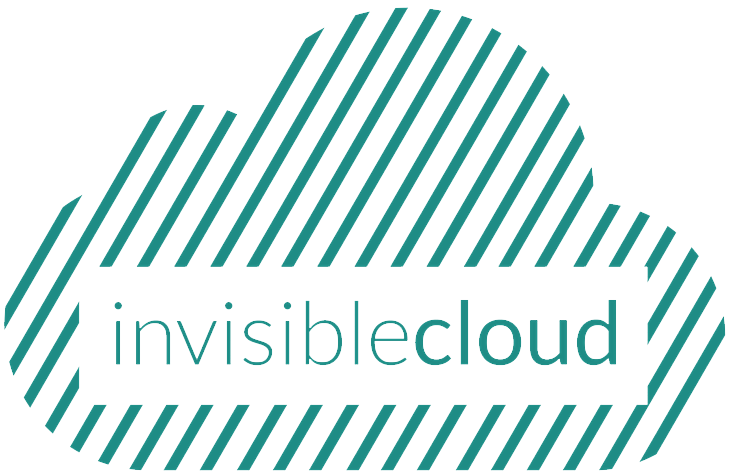 INVISIBLE CLOUD (2019)
Invisible Cloud is a startup founded in 2016 that develops integrated software solutions. Presently it provides a solution called Invisible Collector that, by harnessing the potential of AI algorithms it allows customers to manage up to 100% automatically their receivables. In parallel it also provides a digital marketing platform that allows users to send SMS, emails and voice calls automatically to their clients and partners, contact validation and database rental fully compliant with GDPR.

RHEINFORCE (2018)
rheINforce Optimal Performance, Lda. intends to commercially exploit the technology developed by its founders, Francisco J. Galindo-Rosales and Laura Campo-Deaño. This technology allows the company to develop new materials (such as agglomerated cork or sililicone) with customized and optimized mechanical properties for the application where they will be used, either for shock, vibration or noise damping capabilities.

MITOTAG (2018)
MitoTAG develops targeting systems to deliver antioxidants to mitochondria in order to protect them from the damaging effects of oxidative stress. This platform technology has applications in diverse areas, namely: as active ingredients for anti-aging cosmetics, active principles for the treatment of liver and neurodegenerative diseases, as well as supplements for animal feed.

SMARTEX (2018)
Smartex is a engineered solution, based on Computer Vision and IoT, to help textile fabric manufacturers improve production yields, by reducing defective production close to 0% and providing quality management software, suitable for Business Intelligence analysis.

SNOOD FOODS (2018)
Snood Foods is a food start-up focused on the development of pulse-based products with an incredible balance between taste, indulgence and nutritional content. Our mission was to add a dash of charm and pleasure to unusual and nutritious ingredients and to create products for consumers that meet their nutritional needs without having to compromise on taste and help them achieve a healthier lifestyle.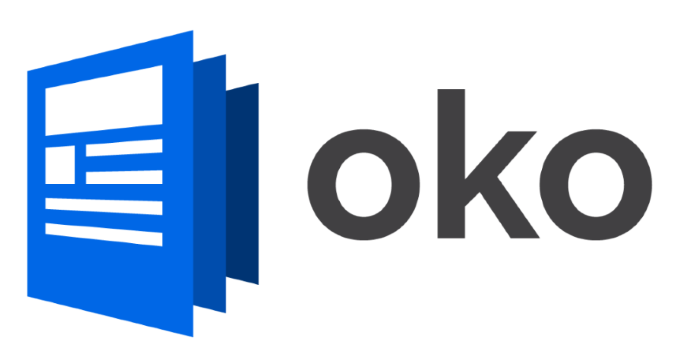 OKO (2018)
Oko is dedicated to creating and selling new technological solutions which scan and automate content creation and news creation processes.

OPT (2018)
Always an innovative company, OPT was one of the first Portuguese companies to deploy R&D projects tackling the operational planning process of passenger transport operators. OPT develops advanced IT solutions for this activity sector with a special focus on optimization (resources and/or processes) and management. OPT's activity in the operational planning knowledge area also includes consultancy linked to process reengineering and optimization or consequence analysis on human-resources company politics changes.

CODAVEL (2018)
Codavel (formerly Streambolico) has created a technological solution to improve mobile apps performance, allowing them to become faster and more robust to the inherent instability of wireless networks. Based on a technology developed in U.Porto, Bolina SDK will help any company that wants to significantly improve the experience of its mobile users, since it makes data transfers up 2 to 3 times faster than with the current solutions. This improvement will also allow for the reduction of the necessary infrastructure and, consequently, the decrease in management costs. 

ADDVOLT (2018)
Addvolt is a technology company committed to solving problems in sectors where the potential of reducing fuel consumption has a great impact. The company developed the 1st Plug-in Electrical system targeted for transportation markets that allows transportation companies with refrigeration units to use electrical energy to reduce diesel dependence, the level of noise and the CO2emissions during its operation. AddVolt creates high and positive impacts on the driver's quality of life, while it contributes to have eco-friendly vehicles.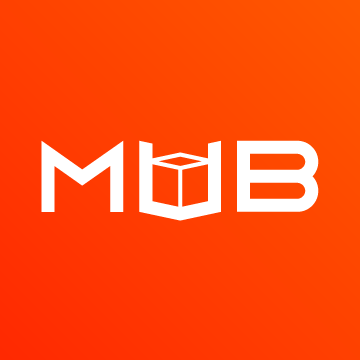 MUB CARGO (2018)
MUB cargo is an online platform that connects people and companies that need to transport cargo with a network of transporters willing to pickup and deliver those items. For transporters, MUB cargo gives access to an online platform with several cargo requests in order to maximise their capacity in use, taking advantage of the average 30% wasted capacity on every trip that is made. For people and companies who need to transport any cargo, MUB cargo provides an easy way to access transportation solutions at affordable prices.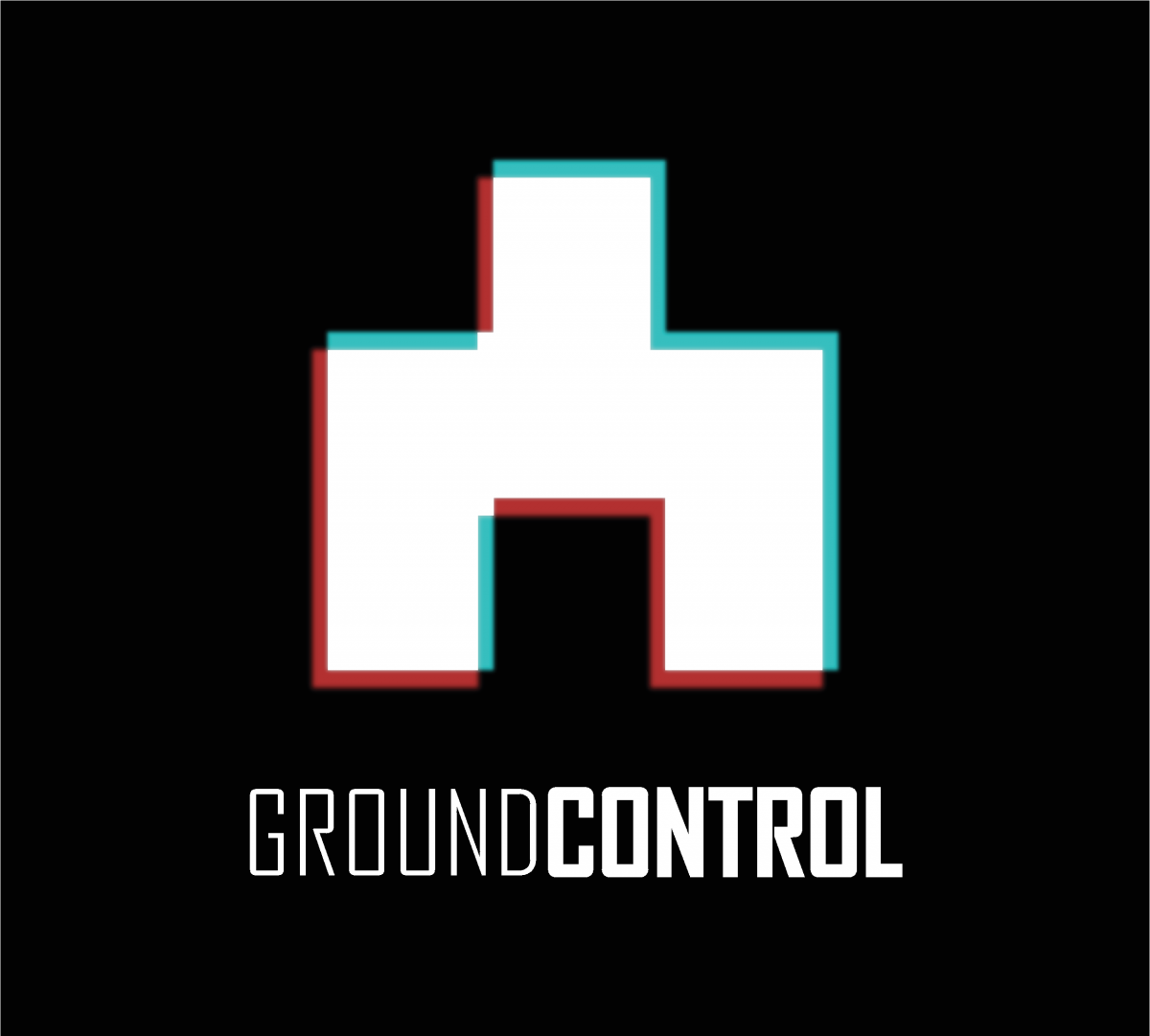 GROUND CONTROL STUDIOS (2018)
Ground Control Studios is an award-winning company, pioneer in Virtual, Augmented and Mix Reality (VR/AR/MR), their clientele and projects are of a variety of sectors such as Tourism, Retail, Real Estate and Management.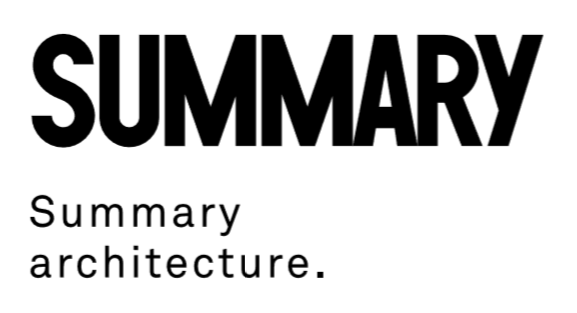 SUMMARY (2018)
SUMMARY is an architect studio  with headquarters at the University of Porto's Science and Technology Park (UPTEC). With both an experimental and pragmatic approach, their activity is centered on the development of pre-fabricated and modular solutions, with the goal of optimizing costs, time and resource-usage in construction processes. Among the many projects this studio has developed, the Gomos system is the most significant, a modular concrete construction system which allows for the construction of buildings with a high structural resistance in a short time-frame.  

LAST2TICKET (2018)
LAST2TICKET develops and sells event management software. Their mission is to use na innovtive technology to simplify promoters' activity and last-minute purchases for the general public, through an online ticket sales software. 

LEARN BRIGHT (2018)
Learn Bright is a startup that is dedicated to intermediating the relation between students and tutors through an online platform (Explicas.me) which allows the booking of tutoring sessions, divided by subject and showing all relevant information (price, distance, rating, among others).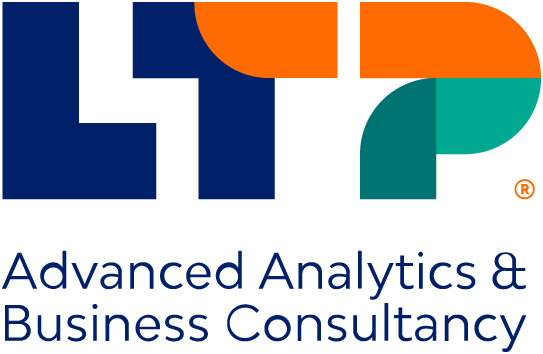 LTPLABS (2018)
LTPlabs is a boutique analytical-driven management consultancy company, providing highly customized solutions to its clients. LTP mission is to help its clients to achieve significant and sustainable improvements in their performance, by combining advanced analytics with business expertise.
​

SHOPAI (2018)
ShopAI wants to provide artifiical intelligence services to support online retailers and e-commerce websites across the board.

HYPE LABS (2018)
Hype Labs is the company that created the Hype SDK, an interoperable mesh networking software that improves connectivity on all kinds of devices, from mobile to desktop to IoT, allowing them to connect even when there is no internet. The software works by intelligently connecting devices in local mesh networks using existing connectivity technologies, such as Bluetooth, Wi-Fi, Lora and others. This network enables content to securely hop between devices, until it reaches a destination or an Internet exit point, improving range and deliverability.

MOBILITY NOW (2018)
Mobility Now has developed a technology solution for event planners called "beamian". It is a solution that allows the identification of visitors to events in a digital form, but with a physical identifier. It has a great implementation in the market of the University Employment Fairs, since it allows the digitalization of the process of sharing your CV during the fair, as well as in the sector of the Professional Fairs, promoting the exchange of contacts and commercial information without resorting to paper. It has also been applied in several corporate events and congresses, for the modernization of the process of check-in and control of attendance in sessions, as well as in music festivals for the control of accesses and expenditures of visitors and staff.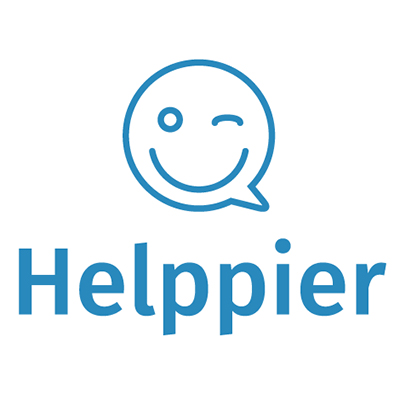 HELPPIER (2018)
Helppier is an online help tool that allows you to create step-by-step interactive guides, without programming and easy to update. These guides provide users with a better online experience by helping them navigate and perform tasks on a self-service basis, without leaving the software or website itself. The goal of the company is to change how people view user manuals by promoting the application of this technology to all companies that want to monetize time and resources as well as improve the user's online experience.

VISBLUE (2018)
Visblue ApS  is a company that develops, produces and sells custom energy storage solutions based on redox flow batteries and their control system. Visblue Portugal, held by Visblue Aps, was founded in 2017 to develop and produce vanadium redox flow battery modules.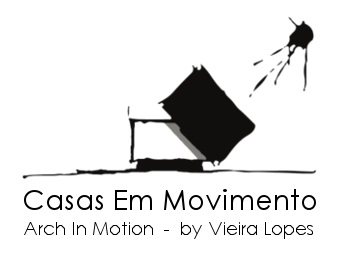 CASAS EM MOVIMENTO (2018)
Casas em Movimento is a company specialized in creating buildings with dynamic spaces. A new concept of Living Architecture is incorporated and the technologies used allow the creation of buildings that can spin 180º and photovoltaic covers that tilt up to 90º, creating shading to the windows during the Summer and exposing them during Winter. These are dynamic spaces, adapted to the needs of users, and can be controlled by them, for example, through a smartphone.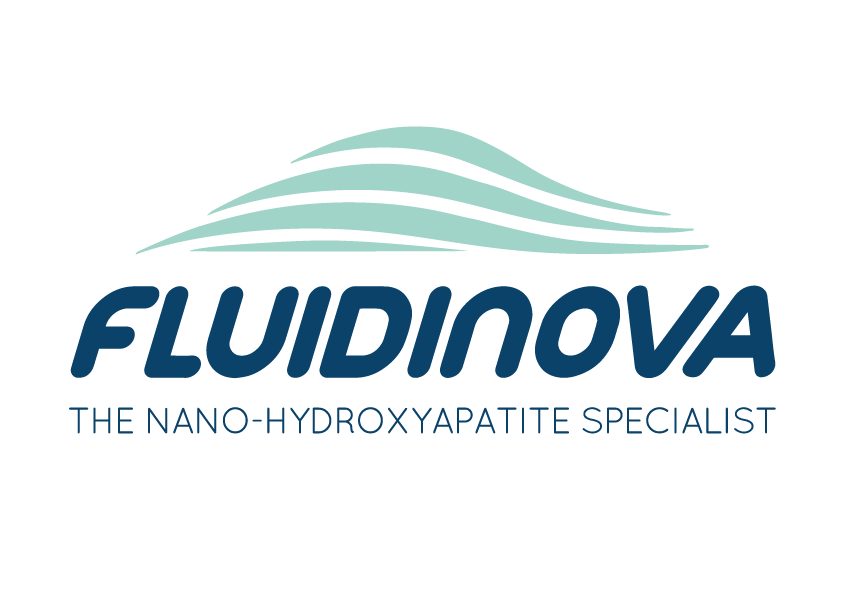 FLUIDINOVA (2018)
Fluidinova is a company specialized in the production of nanohydroxyapatite and tricalcium phosphate, marketed under the nanoXIM brand. Under the highest quality standards, these products are aimed at a global market, more specifically for the medical devices industry, oral health and nutrition.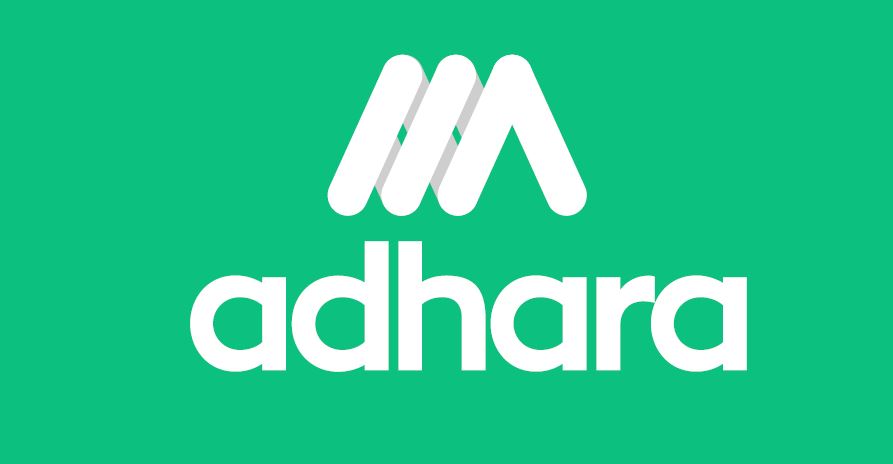 ADHARA (2017)
Adhara is dedicated to the commercialization of products in the field of medical education, assistance to medical practice and training in the health sector, that contribute to the acquisition of knowledge and decision making by the various health professionals.

SEER (2017)
SEER is a company specializing in building coatings (roofing, facades and interiors) whose mission is the design and implementation of the most durable and sustainable solutions on the market. Its performance is based on a relationship of trust and loyalty to its clients, based on a deep knowledge of available technologies and of the buildings in which it is intended to intervene, be they new or existing.

TRENMO (2017)
Trenmo Engenharia SA has been dedicated since 2005 to the design of networks, enhancing the value of the territory and producing solutions for the organization of public transport and mobility. Its target market is mainly national, but with a global component mainly in the transition economies, seeking to work with public transport operators, transport authorities, local and regional government and also investment promoters.

STRONGSTEP (2017)
Strongstep is dedicated to consulting, training and certification of companies in their software development and services. The target market is mainly global, being made up of technological companies that develop solutions or provide highly technological services. 

​
XPECTRALTEK  (2017)
Xpectraltek is a technological company that develops solutions in spectral imaging, thus increasing the perceivable field of vision beyond what is visible (ultraviolet (UV) and infrared (NIR)). Its solutions can be applied in Heritage (diagnosis and monitoring of cultural heritage), Agriculture (pest monitoring, hydration levels and nutritional needs of plants) and Industry (real-time quality control for production processes, identification of defects in materials and monitoring their homogeneity).

​
GEMA (2017)
GEMA is a creative technology company, particularly focused on creating interactive and immersive experiences. This company combines technology, audio visuals and creativity to develop solutions such as video mapping, 4D rooms, immersive environments, holograms, virtual reality, augmented reality, audio / videoguides, games, interactive installations and multitouch applications. The target market is global and currently the company is present in Portugal, Brazil, England and Mexico.

​
HUUB (2017)
Huub is dedicated to the supply chain management of brands that operate in the fashion market worldwide. For this, it uses a technological platform, the Spoke, that supports and creates a visual display of  the whole operation for the client, enabling him to focus on the creation and sale of collections.
​
Biomode is an innovative company in the biotechnology field, where the core activities are focused in the research, development and the commercialization of rapid diagnostic kits based on Peptide Nucleic Acid FISH technology for microbial detection in food and clinical samples. The company's initial focus is to certify its food products with the North American certification entity – AOAC. Two of its products, Probe4Monocytogenes and Probe4Cronobacter, are in the final stages of certification and another - Probe4Salmonella –is expected to enter the process quite soon.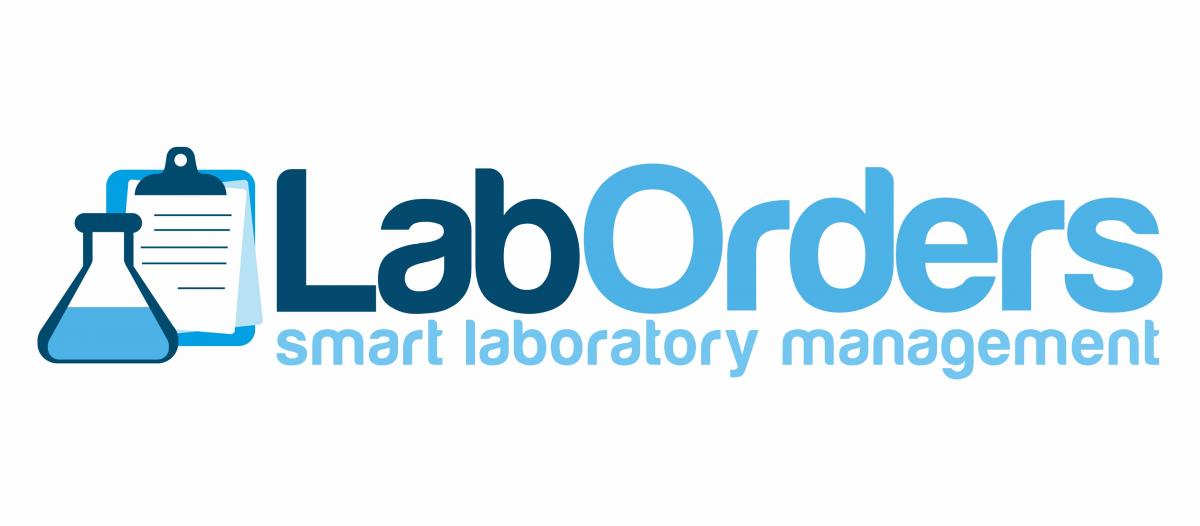 ​
LABORDERS (2017)
LabOrders (developed and marketed by PetriDish Software) is an online order management platform for laboratory material that brings together suppliers and scientists on a single site. LabOrders catalogs more than 3 million products with prices validated by suppliers. The target market is mainly national, being constituted by Colleges, Universities or Research Institutions.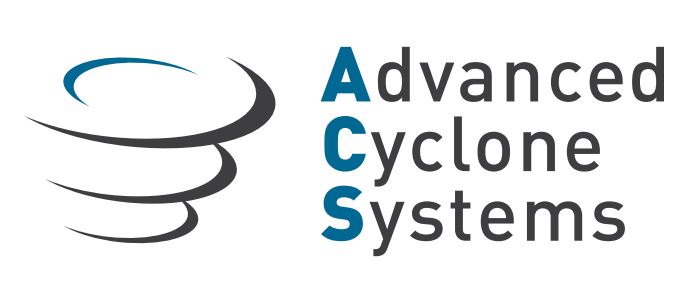 ​
ADVANCED CYCLONE SYSTEMS (2017)
ADVANCED CYCLONE SYSTEMS, S.A., now called ACS, is dedicated to the commercialization and development of industrial filtration equipment based on cyclonic technology. From Cyclone Hurricane to ReCyclone, mechanical and electrostatic systems, ACS has introduced a range of innovative and efficient fine particle capture solutions to the market, with the benefits of being maintenance-free and allowing a wide range of applications in the fields of pollution control and ​​product recovery.

​
MERCATURA (2017)
MERCATURA – Tecnologias de Informação, Lda originated at INEGI - Institute of Science and Innovation in Mechanical and Industrial Engineering in 2005. The company is dedicated to the provision of technology based services with particular incidence in: development of innovative information systems to support the management processes of the institutions; consolidation of a conference management support system; maintenance of the systems developed in the various organizations. The target market is mainly national, being made up of all companies and / or organizations that want to optimize their business processes using information systems. It also extends to institutions of the national scientific system that organize conferences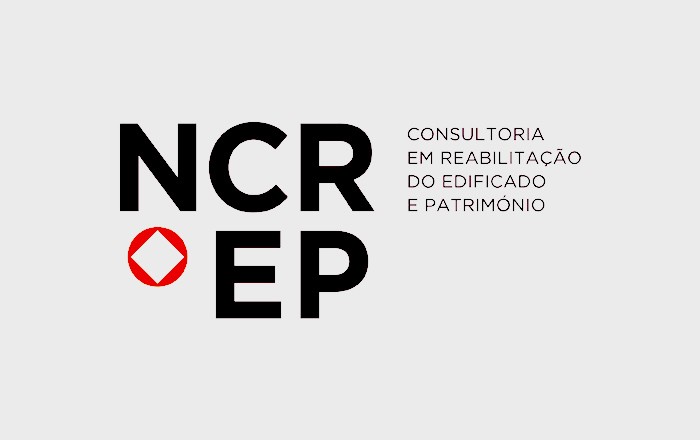 ​
NCREP (2017)
NCREP - Consultancy on Rehabilitation of Built Heritage, Ltd. provides consulting, diagnostic, inspection, monitoring and design services in the rehabilitation / reinforcement of buildings. Its activity is based on the knowledge and experience accumulated by its founders over more than 15 years of technical and scientific activity in this field. The company's performance follows the latest international trends, proposing projects that minimize the impact on constructions, a compromise between functionality, safety and safeguard of the building.

​
FOODINTECH by FLOW (2017)
With over 10 years of experience in industrial production and quality management software, Flow technology allows sustainable and fast decisions, so companies obtain greater competitiveness and profitability levels. Foodintech is a pioneer developing MES (Manufacturing Execution System) development for Industries. With Flow Manufacturing, industrial managers can increase final product quality, ensure traceability and reduce industrial costs.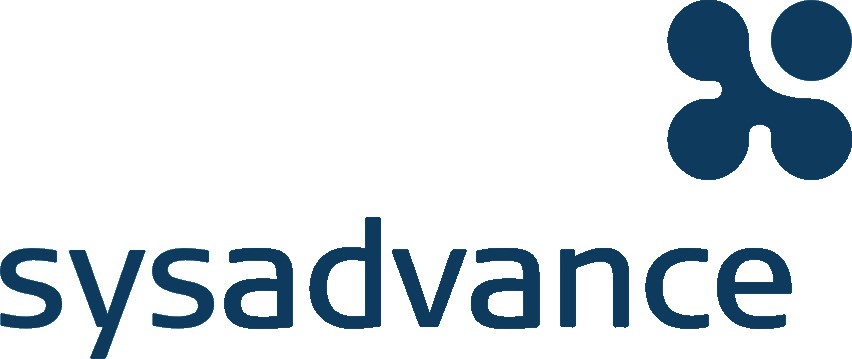 ​
SYSADVANCE (2017)
SYSADVANCE is a technology-based company, developing and manufacturing equipments for on-site gas separation and supplies integrated solutions for gases and compressed air, such as N2, O2, Medical O2 and O2 VSA Generators, Biogas, He, H2 and SF6 Purification, as well as custom engineering solutions. Since its foundation in 2002, as a spin-off from a Porto University, the company has experienced significant and continuous growth, as a result of its customer satisfaction oriented strategy as well as its superior technology and reliability of the products and technologies delivered. With highly qualified technical personnel, SYSADVANCE strives to deliver state-of-the-art technology to its clients in more than 40 countries, in different industries and sectors of activity.

​
IPBRICK (2017)
IPBRICK S.A. operates in Private Cloud, in partnership with local Data Centers, and covers four key areas of corporate communications: unified communications, email and groupware, document and process management and also a digital workspace. The company is headquartered in the city of Porto, from where it exports technology to all over the world, through its network of partners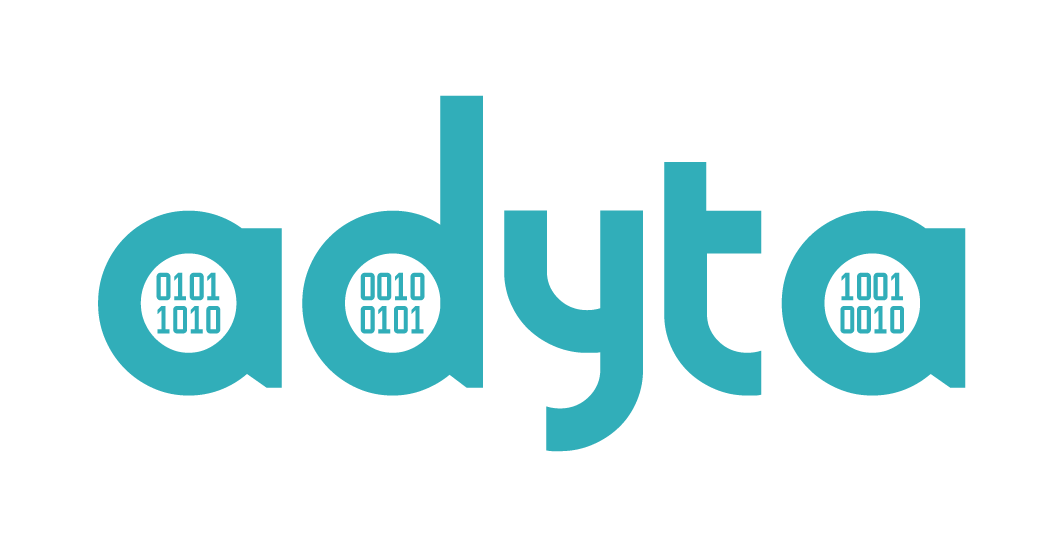 ADYTA (2017)
Adyta is is aiming to promote specialized security solutions fitting the needs of sovereign institutions that deal with sensitive or classified information and large business groups. The company's  is in the area of secure communications through innovative solutions tailored to each client. The spin-off, created in 2015, has over 50 years of experience across its cofounders in the field of computer security, cybersecurity, information systems management and data protection. The team has often worked with the National Security Office, National Commission Data Protection and the Attorney General's Office.
 

​
CONNECT ROBOTICS (2017)
Connect Robotics offers a drone delivery service. The drone automation technology was initially developed during one of the founders PhD program, at U.Porto Engineering Faculty, and the business started to take shape thanks to the incubation at the UPTEC and funding from ESA BIC Portugal. Being an U.Porto spin-off gives us the trust and credibility needed to move on with this disruptive innovation.

DIDIMO (2017)
DiDiMos can be used to radically enhance many digital experiences including VR, gaming, messaging, digital marketing and social platforms. It is only when we trust and believe in something that we experience personal engagement and fulfilment. Traditional digital interactions lack the emotional empathy to make this happen. Didimos change this by bringing a different level of personalization to your digital world. The company strongly believes that soon everyone will have a Didimo in their mobile devices and social networks, and we won't remember what it was like when we did not have it... And most software and apps will be designed to use these.

3DECIDE (2017)
3Decide is all about Making Business Visually! Applying visual technologies and contents is key for a new generation of business tools, from the Marketing and Sales perspective to the Management. Create impressive Mobile/Kiosk Applications, powerful Intranet Tools or immersive Online Experiences with the right combination of KPI Dashboards, Advanced Diagrams, Maps, 2D Floor Plans, 3D Models, 360º Videos and Photos, or whatever hi-tech visuals you need. From simple turn the key solutions to complex tailor made platforms, we can help you go visual!

JUMPSELLER (2017)
Jumpseller is an e-commerce platform that allows any person to sell online easily, both through the online shop or social media. Jumpseller offers an integrated online store with several payment methods, in addition to inventory and invoicing software. Jumpseller's team has strong technical skills in e-commerce, besides a wide background network in integration of local transport and logistics operators, costumer support in multiple languages and relationships with payment gateways in each country, like Easypay and IfThenPay in Portugal. The company's clients are mainly located in Mexico, Chile, Colombia and the USA.

OSTV (2017)
OSTV, LDA is a media company specialised in content creation for all digital platforms. OSTV launched Canal180, a Cannes award-winning television channel dedicated to arts and creativity, targeted to the new creators of the world, available on cable, web and mobile. Canal180 broadcasts some of the most original and innovative video content in the world, from music to design, through a global network of collaborations. Partnerships include some of the most reputable art institutions, music festivals, cultural events, and global media outlets such as Pitchfork and Archdaily.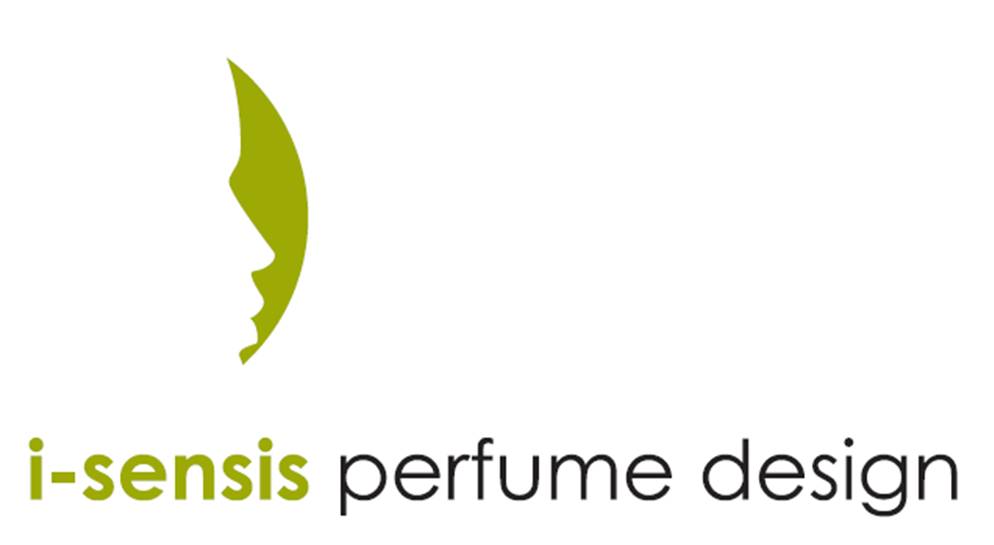 I-SENSIS PERFUME DESIGN (2017)
I-SENSIS PERFUME DESIGN specializes in the creation of personalized fragrances according to the clients' needs. These fragrances can then be applied in a olfactive marketing strategy, either by producing turn-key, private label perfumed products such as perfumes, candles, etc or by professional scenting of spaces using patented technology. The main market is Business 2 Business.

THERMOSITE (2017)
Thermosite specializes in the development of budgeting software for end customers and also in the distribution of air conditioning products. The company's target market is mainly national, and covers both end customers and installers and distributors, interested in buying air conditioners, heat pumps, water heaters, among others.

TONIC APP (2017)
TONIC APP SA is a company specialized in the area of digital mobile health, for safe and dedicated communication between doctors and professional health content. The target market for the spin-off is mainly European and Portuguese-speaking countries, consisting of both end-users, doctors and intermediaries: hospitals and other health organizations. 

NEOSCOPIO (2017)
NEOSCOPIO S.A. develops software products and custom software using an AGILE method approach developed in-company specifically to use Open Source Software components, focusing on code quality. Neoscopio is IT-MARK certified (software development) and also government project PT2020 certified for Innovation and R&D projects. With 10 years (2017) in the market, Neoscopio has a vast offer of products and services already configured, like: Rapid development and CI - Continuous integration (NeoDevel), Intranet building and integrating other existing software solutions (NeoContent), Project management software (NeoWorking) focusing on team management, communications, files and document repository with version control, powerful and easy to use workflow engine, for email/sms/etc alerts, approval path, etc. Neoscopio market focus is in medium/large corporations, Universities/Research centres, other medium/large Institutions that need adaptive and integrated solutions capable of acomodate fast change, or continuous integration.

EZ4U​ (2017)
The EZ4U platform allows you to send SMS, with truly worldwide coverage, at the most competitive price in the market. The system settings allow, among other functions: recurrent contacts and / or mass marketing campaigns; web submission or automatic mechanisms; white Label solution for agencies and resellers; adressing national and international recipients; receiving mechanisms with automatic processing; integration with external systems through API. Currently, EZ4U's solution is already in the most diverse sectors, such as retail, health, banking, education, transport, among others. The founders of EZ4U drew from the experience acquired in the Faculties of Engineering and Economy for the development of the R & D component of the Technology Platform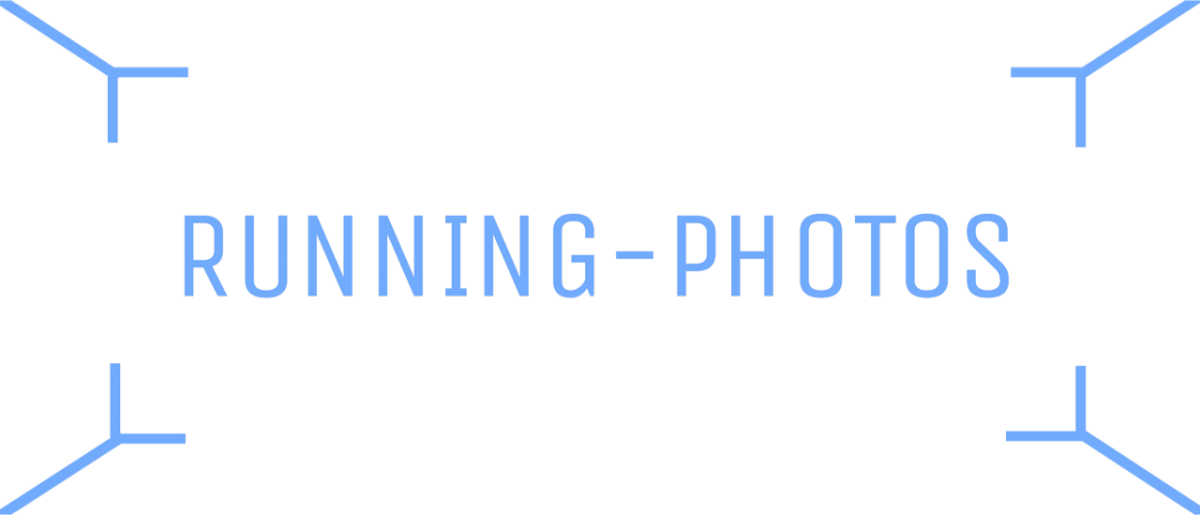 RUNNING PHOTOS (2017)
Running Photos  is an online platform fully integrated with the systems of sports event organizers that allows: athletes (professional, amateur or occasional) to easily access their photographs - consultation and / or acquisition; companies to promote and activate their brands, products and services in an easy and low cost way, maintaining an association with emotionally significant events. Running Photos generates win-win scenarios from any perspective: athletes have access to their photos easily and inexpensively; organizations have a premium service at no cost or risk, with additional revenue generation and increased visibility of their events; companies and marketing agencies get a new way to activate and promote their brands with a cost model very similar to Google and Facebook ads, ensuring a greater emotional connection and lower costs. Currently the solution is ready to migrate to other sports, namely in Football, with Match-Photos. 

MEDIDA​ (2017)
MEDIDA - Medicine, Education, Research, Development and Evaluation Services LDA acts in the development, evaluation and distribution of products and services for people with chronic diseases, especially for respiratory or allergic patients. The company's target market are healthcare providers and pharmaceutical companies. Currently, the company focuses in developing m-Health technologies, namely in sound and image processing from cell phone sensors for the monitoring of respiratory pathologies. Its main projects include a mobile application to increase uptake of inhaled asthma therapy (INSPIRERS), CARAT (Control of Allergic Rhinitis and Asthma Test) and CARATKIDS questionnaires, used in more than 20 languages, and a support system to clinical decision that helps the interpretation of exhaled nitric oxide (FENO) values. MEDIDA, LDA results from the accumulated experience and research developed by its founders, over the years, in the context of CINTESIS and the Faculties of Medicine and Sciences of the University of Porto.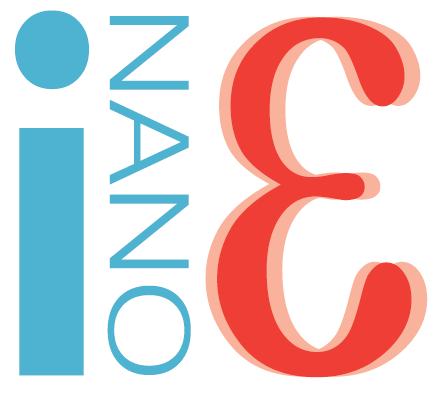 INANOENERGY​ (2017)
InanoEnergy is dedicated to the development, prototyping and production of energy harvesting solutions for the internet of things based on nanogenerators that convert wasted energy into electricity. This spin-off was born in the Department of Physics and Astronomy of the Faculty of Sciences of U. Porto (FCUP) aiming the national and international markets.

MASDIMA​ (2017)
MASDIMA LDA dedicates itself to the production and commercialization of a multi-agent system for the management of irregular operations in the operational control centres of the airlines and all related services. The company's target market is global, and includes airlines and consultants that serve as distributors and solution integrators. Since the beginning of 2014 the promoters of the project have been creating knowledge in the area of ​​Artificial Intelligence and Machine Learning. Recently, they have made some partnerships with the airlines TAP Air Portugal, KLM Cityhopper (KLC), Emirates, Qatar and Air Baltic.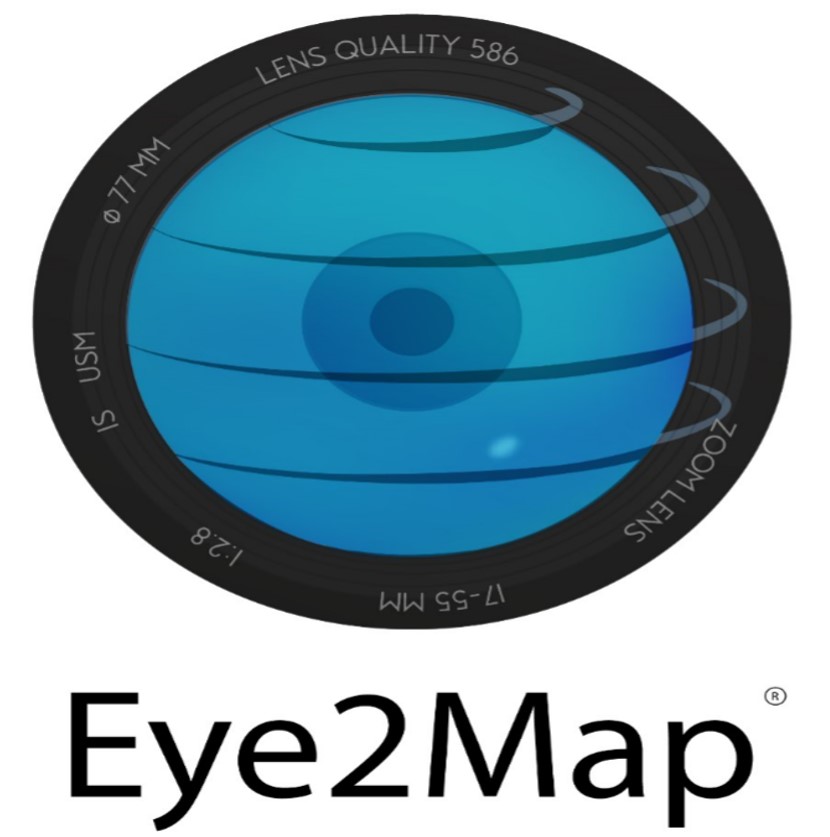 EYE2MAP​ (2017)
Eye2Map is a drone-based air mapping service provider. Their services are characterized by the collection of information with sensors on board drones and their respective data processing. The results of this processing are summarized to geographic information products and can be useful for Topography, Cartography, Registration, among others. Eye2Map had its genesis in the work developed by its promoter, within the scope of the degree in Geographical Engineering (Faculty of Sciences of the University of Porto).

INNOVCAT​ (2017)
InnovCat is a technology based spin-off focus on the research, development and commercialization of heterogeneous catalysts and functional materials. X-CAT, an heterogeneous catalyst for biodiesel production, is one of their products on pre-industrial and pre-commercial proof of concept. The company also provides services and consulting in the world market of heterogeneous catalysts, including scale up optimization from laboratorial to pilot and pre-industrial scale, and in the development of new industrial processes for biodiesel production and bioproducts from biomass valorisation. The market for this spin-off, whose origin is associated with the results from research developed at the FCUP, University of Porto, is global, including countries such as USA, Canada, Spain, France, Asian countries, among others.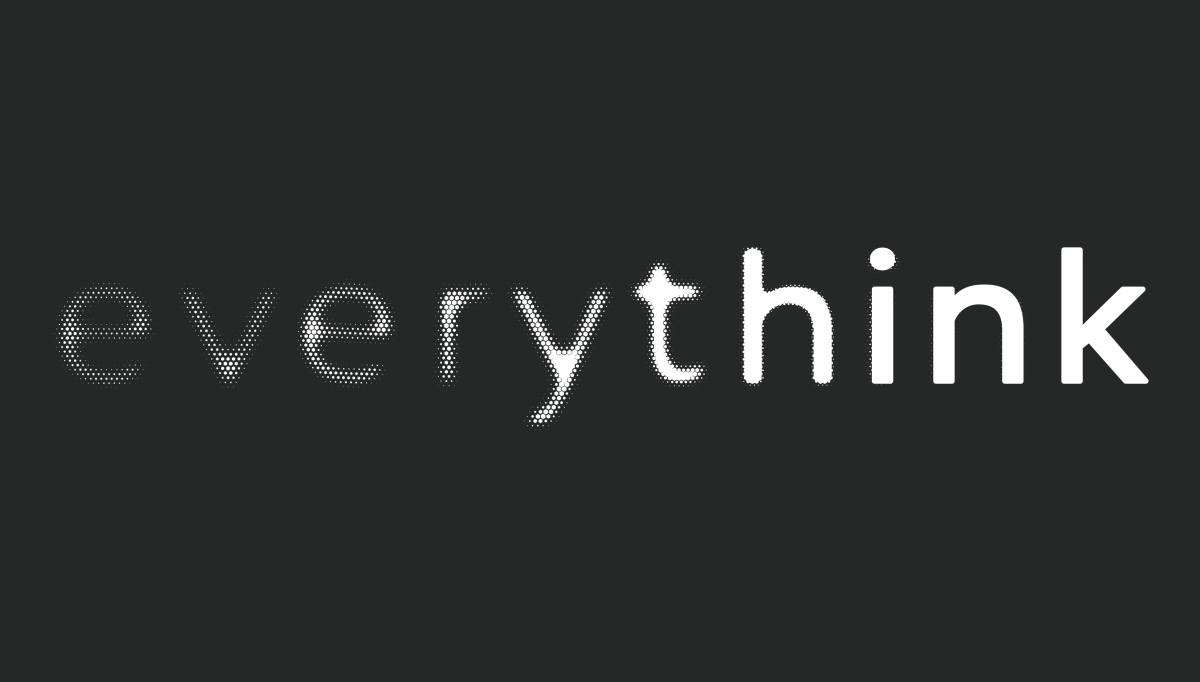 EVERYTHINK​ (2017)
EVERYTHINK (e=k) is a creative studio whose mission is to create concepts, products and services with positive impact people's lives, making it easier happier.
The ability to foresee, see, and bring to view people's behaviors, desires, tensions, and needs, and the accumulated experience of such diverse projects, allows them to look at the world through different perspectives. At EVERYTHINK, creativity and design combined with technique offer the ideal conditions to create the best things tangibly, with potential, meaning and value to people.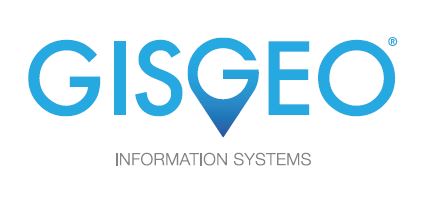 GISGEO​ (2017)
Gisgeo Information Systems specialises in Geographical Information Systems and sells web software products and services that capture, store, analyse and display geo-referenced data. The services provided by this spin-off include, among others, Portal do Clima (the Weather Portal), created by The Portuguese Institute for the Sea and Atmosphere, I. P. (IPMA, IP) and the Áreas de Acolhimento Empresarial (business hosting areas) service, created for the Comissão da Região Norte (the Portuguese Northern Region Commission). Gisgeo is also present in the Spanish, Angolan, Mozambican and São Tomé e Príncipe markets.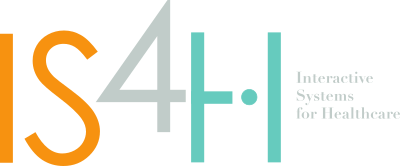 IS4H - INTERACTIVE SYSTEMS FOR HEALTHCARE​ (2017)
IS4H - INTERACTIVE SYSTEMS FOR HEALTHCARE is dedicated to marketing customised engineering systems based on interactive technologies and on evaluation and development consulting for interactive systems. Their interactive auscultation systems are used in several hospitals in Portugal and Brazil. The company has always regarded research work as a unique opportunity to undertake business, and the founders of IS4H have acquired their vast experience in U.Porto entities such as FCUP, FEUP, CINTESIS and IT.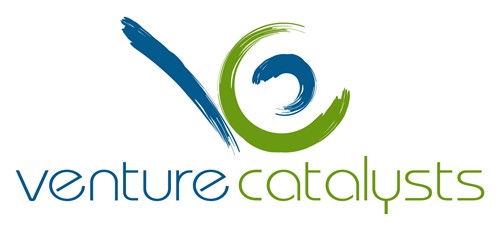 VENTURE CATALYSTS (2017)
Venture Catalysts specializes in the creation of scientific and technological startups and, in this sense, is dedicated to support all activities from fundraising to scale-up. The companies resulting from its activity are already responsible for the creation of more than 30 highly qualified jobs, mostly formed in the U.Porto. Thus, Venture Catalysts sees U.Porto as one of the main ecosystems providing human resources to compose the companies they help to form. For the spin-off, the human resources represent a very important factor for the success of the projects, reason why they intend to reinforce in a constant way the relation with the University of Porto.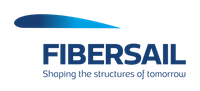 FIBERSAIL (2017)
Fibersail is dedicated to manufacturing and selling an SHM (Structural Health Monitoring) disruptive system for critical structures, initially targeting the industry of wind power devices. The company's goal is to work together with designers and manufacturers to help reduce the costs of renewable energies by streamlining and optimising the creation of more efficient wind turbine blades. Collaborating with U.Porto's Faculty of Engineering gave the company a competitive edge and brought valuable R&D results to both parties.

IMMUNETHEP (2017)
Immunethep is a biotechnology company born in the Abel Salazar Institute of Biomedical Sciences (ICBAS). This U.Porto spin-off is currently developing immunotherapies to fight bacterial infections. Immunethep is developing the only anti-bacterial vaccine that covers several bacteria, including bacteria known for their resistance to antibiotics: Gram-negative (E. coli and K. pneumoniae) and Gram-positive (S. aureus, S. pneumoniae, GBS). The vaccine is intended to prevent infections caused by these bacteria in the overall population but with a major focus in risk groups, for example, patients undergoing surgeries, elderly, diabetic and newborns.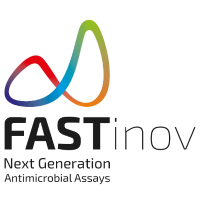 FASTinov (2017)
FASTinov is an R&D-related start-up born in the academic context of U.Porto's Faculty of Medicine. Its patented technology makes it possible to perform antimicrobial tests much more quickly than using today's methods, in a highly accurate and much more informative way. "With this technology, we will be able to identify the primary resistance mechanisms of the microorganisms, which is fundamental to understanding their transmission, designing new therapies and ensuring safe and timely treatments to prevent mortality", says CEO Cidália Pina Vaz.

VIRTUALCARE (2017)
VirtualCare - Systems for life was born in the Department of Community Medicine, Health Information and Decision (MEDCIDS) and specialises in medical science. The company sells health products such as VC AnesthCare (a medical record for anaesthesia that can be used by physicians, nurses and administrative staff), VC BreastCare (for mammary pathologies), VC ObsCare (for clinical and obstetric records), VC PsychCare (for the prescription and administration of long-acting antipsychotics) and also provides consulting, clinical research support, online courses and in-company training services.

DIGITAL FLOW (2016)
Digital Flow - Innovation & Gamification was created in 2009 to answer the needs of companies and public entities regarding the modernization and digitization of procurement processes. To meet this challenge, Digital Flow developed skills and innovative methodologies that were subsequently applied to the management of business innovation processes. Currently, Digital Flow specialises in creating tools, based on gamification, which allow for the development of added value approaches to innovation and entrepreneurial processes with important clients and projects within companies and universities.

SPHERE ULTRAFAST PHOTONICS (2014)
Sphere Ultrafast Photonics is devoted to the design and manufacture of proprietary, high-performance ultrafast laser technology. The company was founded in September 2013 by Hélder Crespo and Rosa Romero, from the University of Porto, and by Anne L'Huillier, Miguel Miranda, Cord Arnold and Thomas Fordell, from Lund University, Sweden. The project was born in the Department of Physics and Astronomy of the Faculty of Sciences (FCUP), fostered by many years of research and development in the fields of ultrafast optics and photonics. Sphere's team is dedicated to ultrafast lasers and to new solutions for their measurement and control, offering unique products that not only improve the performance of femtosecond laser applications but also enable accessing new regimes of laser-matter interaction at unprecedentedly short timescales.

METABLUE (2013)
Metablue took its first steps under the Masters in Innovation and Technological Entrepreneurship (MIETE). After the masters programme, the founders studied various technologies from the University of Porto and decided to embark on the development of a medical device that allows for the early diagnosis of otitis - the OTITEST. Metablue is dedicated to the commercialisation of medical devices, such as the Otitest, the Lipowise and the Digital Laryngoscope.

HEALTHY SYSTEMS (2013) 
HealthySystems provides information and security technologies for healthcare. They are growing sustainably and looking to patent some of their products and move towards internationalisation. Luís Antunes wants HealthySystems to be "regarded as a trusted third party (TTP - Trusted Third Party) in key areas of information and security technologies" and believes that the U.Porto Spin-Off seal was a very important step towards that. He adds that "the success of HealthySystems in the first year has far exceeded our best expectations."

MICE (2013)
MICE - Moulds and Injected Components Engineering is a company dedicated to thermosetting and composite materials engineering. Ricardo Santos considers that the credibility associated with U.Porto's name is the most important feature of the spin-off status, enabling the company to "show that MICE's technologies come from the cutting-edge research produced in the best university in the country". According to this representative, the U.Porto's spin-off status establishes credibility, "MICE still needs some development work, and the association with U.Porto is very important for us". The company is now seeking new customers to enhance MICE's reputation and visibility in the production of parts.

VENIAM (2013)
Veniam's platform moves terabytes of data between vehicles and the cloud. Today, Veniam offers Mobile Wi-Fi and data solutions to fleets worldwide. The combined experience in deploying and operating mesh networks of connected vehicles in cities like Porto, Singapore, and New York has given Veniam critical insights into how the future full of autonomous vehicles will evolve. With more than 80 patents, Veniam's platform combines multi-network architectures, smart (and local) data management, and most importantly, low-latency fail-safe vehicle-to-cloud platforms that provide scalable and superior quality of experience. Clearly, a key requirement for mobility-as-a-service providers and their no-longer-driving customers. Veniam enables mesh connected vehicles to be a lot more than machines that carry people and goods from one place to the other: Veniam mesh connected vehicles expand wireless coverage and gather massive amounts of urban data for a myriad of smart city applications. Veniam was Founded in 2012 by world-class technologists, João Barros and Susana Sargento, and the Co-Founder of Zipcar, Robin Chase, and Zipcar CTO, Roy Russell and currently has offices in Porto, Mountain View, New York, and Singapore.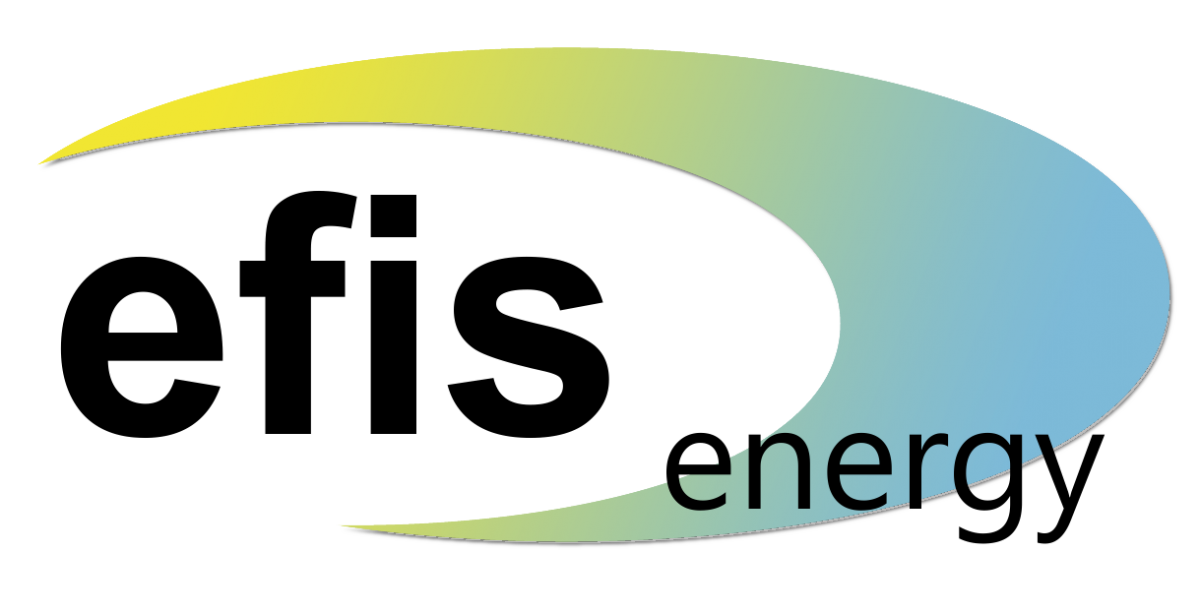 EFISENERGY (2011)
Leonel Ramos and Hugo Gonçalves are the minds behind Efisenergy. In 2010, the duo won the business model contest of the University of Porto (iUP25k). Leonel Ramos believes that "the facilitated access to departments within the University of Porto for collaboration within R&D projects is one of the biggest advantages" of the Spin-Off U.Porto seal. Currently, the company is concentrating on engineering serviçes and construction sustainability.

SYSNOVARE (2011)
Sysnovare creates, develops and implements Innovative software solutions aimed at adding value to its customers' businesses. Rui Santos believes that "the fact that Sysnovare is a Spin-off of the University of Porto surely opens many doors". Especially focused on Academic management, Infringement management and Human Resources management, Sysnovare has implementations in Portugal, Brazil, Angola and Cape Verde.

INOVAPOTEK (2010)
Inovapotek is devoted to providing R&D services to the cosmetic, pharmaceutical, medical devices and food supplements' industries. In January 2010, it was the first company that sought to obtain the U.Porto Spin-Off seal due to recognized merit and scientific excellence of the University of Porto." In its 9th year of activity inovapotek works with clients all over Europe, the United States, Canada, Japan and Australia, and continues to invest in its internationalization.
COMPANIES THAT NO LONGER ARE SPIN-OFFS

PARLI (2018 - 2019)
Parli is a free online language learning app. Our method combines a storytelling strategy - in which the city plays an important role creating a meaningful and motivating learning experience - with articles that meet the user's interests and language level. Parli's main goal is to offer a quality learning environment, allowing anyone to learn a new language, regardless of their economic background.
EACT ERGO+ACTIVA (2017 - 2019)
EACT ERGO+ACTIVA works with businesses and institutions to change and improve working behaviours, postures and environments. The company provides training and services based on ErgoCoaching – workplace Ergonomics through the practice of concepts of ergonomics, coaching, physical exercises and compensation and / or application of the principles of preventive physiotherapy. The methodology of this spin-off is ground-breaking in terms of transforming and consolidating healthier and more ergonomic habits, postures and movements. EACT was created in FADEUP (Faculty of Sports of the University of Porto), which in turn supported the company early on and, together, they have developed relevant know-how in the fields of Physiotherapy, Exercise and Ergonomics, giving EACT ERGO+ACTIVA a competitive edge in the market and making it a pioneer and reference in the areas in which it operates.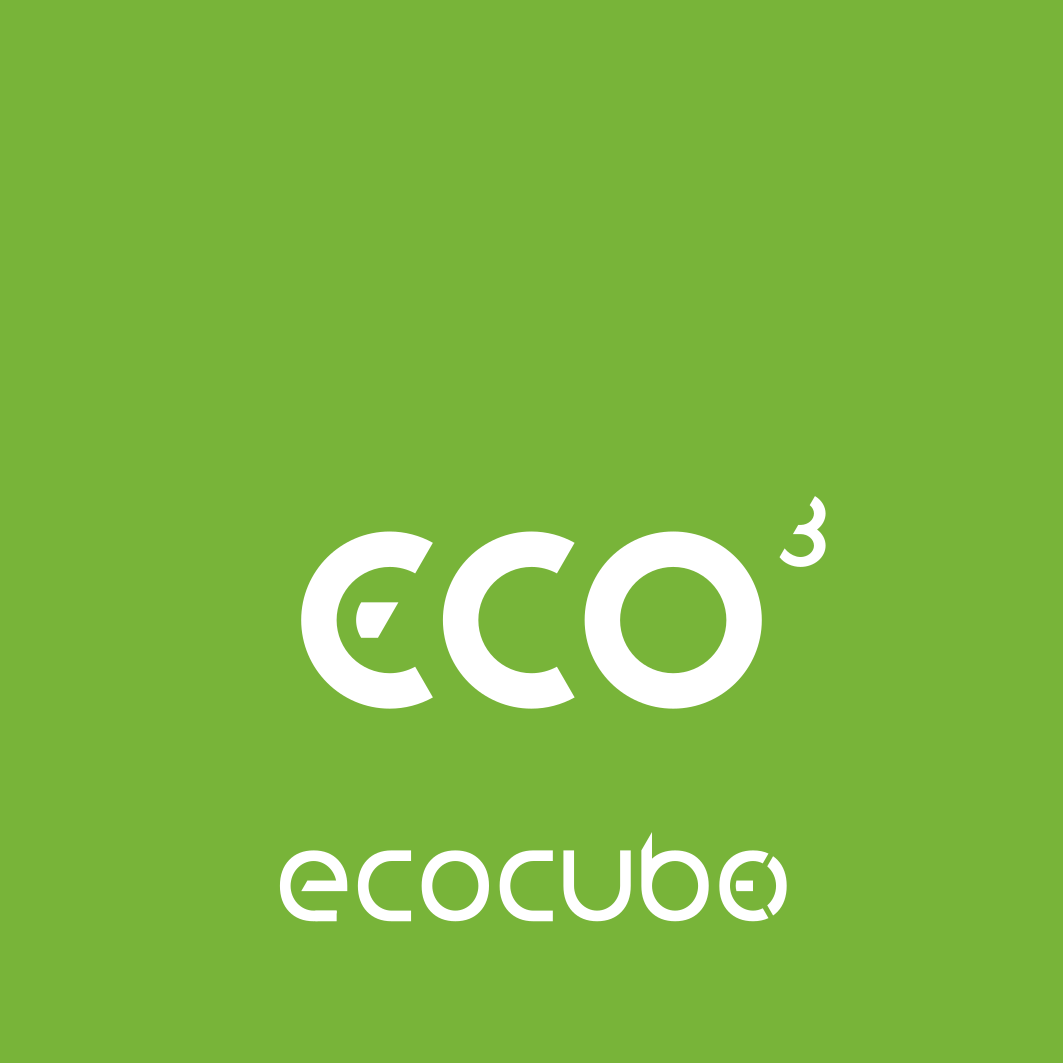 ECOCUBO (2017 - 2018)
Based on an architecture of values closely linked with the natural environment, Eco³ (Ecocubo) develops solutions that allow the sustainable exploration of the territory, with a low environmental footprint. The sum of these values results in a physical hub that privileges the use of local and ecological products such as cork, a 100% natural and national product, providing the essentials to maximize people´s experience of complete immersion and closeness with nature. Eco³, the face of nature that invites the user to benefit from a unique experience.
TOPDOX (2017 - 2018)
TOPDOX specializes in the continuous development and commercialization of a platform for collaboration and access to files and documents, aimed at business mobility. The technology created enables access to file infrastructures within enterprises without the need for VPN access and from any mobile device or integration platform. Having a global scale as a target market, TOPDOX has a strong presence in the US, a market where partnerships have recently been established with companies such as Dropbox and Atlassian Inc. These will allow the development and integration of the technology developed in the solutions already in the market. 

GLOBAL K (2017 - 2020)
At Global K, new teaching methodologies to give the medical community better academic and technical/scientifical results are developed, refined and delivered. Steptutor is the companies' main product.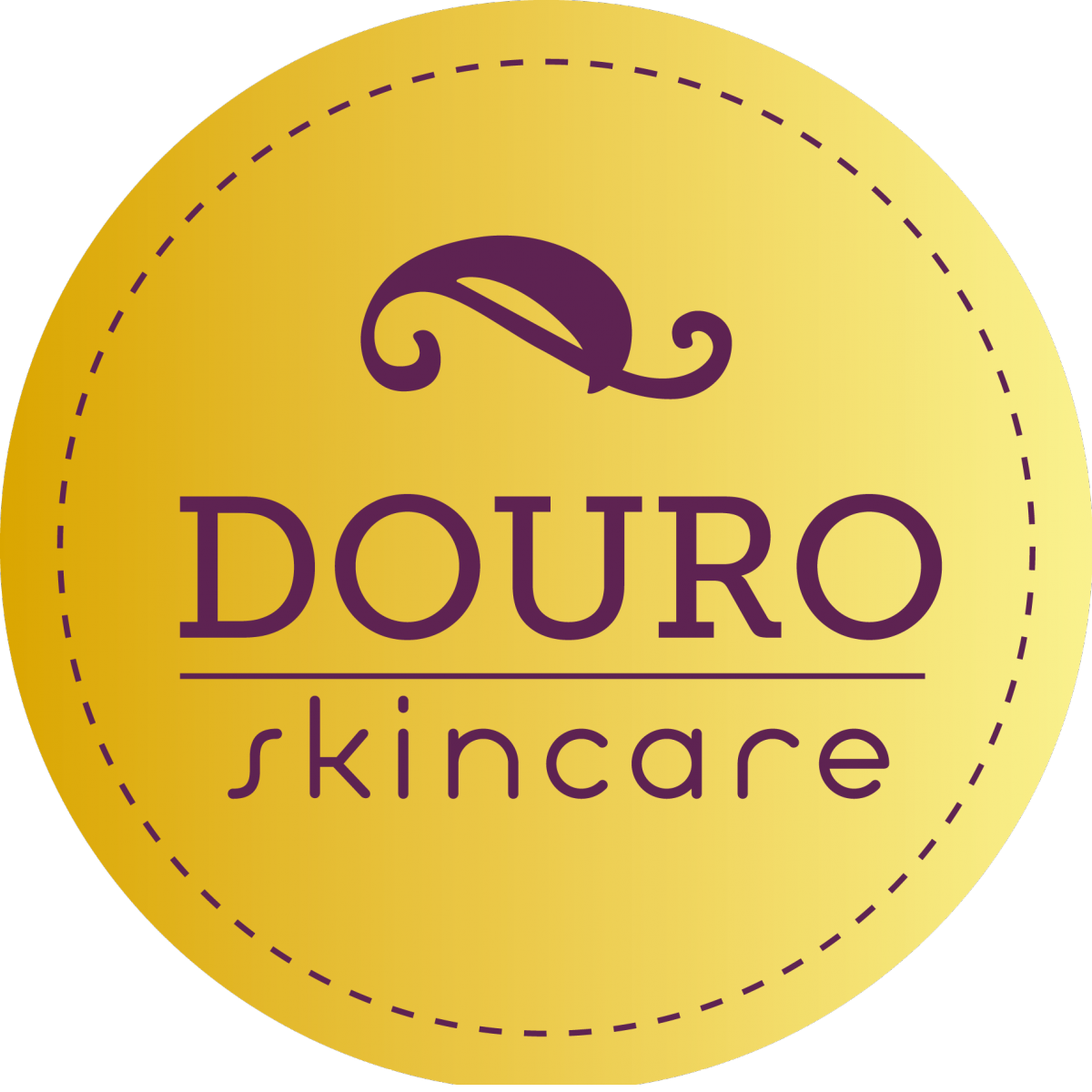 DOURO SKINCARE (2017 - 2020)
Douro SkinCare manufactures and sells perfumes, cosmetics, hygiene and pharmaceutical products. This spin-off has introduced a new market concept called "Cosmética de Fusão" (Fusion Cosmetics), which combines plant extracts and synthesised ingredients in the same formulation, maximising the effects of the products on the skin. Since its creation, Douro SkinCare has been working in close collaboration with the Department of Chemical Engineering Research of U.Porto's Faculty of Engineering.

​
KEYRUPTIVE (2019-2020)
Keyruptive offers secure crypto key management. Using patent pending technology, their system securely stores critical information in third-party infrastructures and, at the same time, ensure it stays available at all times across devices and locations. The company offers its solutions through a mobile and web SDK which clients can easily integrate into their applications and immediately offload the risk and responsibility of managing their clients crypto assets into a private-by-design infrastructure. The result is that banking apps, game apps, any app can offer crypto key management to their clients without having to build multiple integrations (e.g. bitcoin, ethereum) or having to ask their clients to surrender complete control over their funds, which is very undesirable and risky.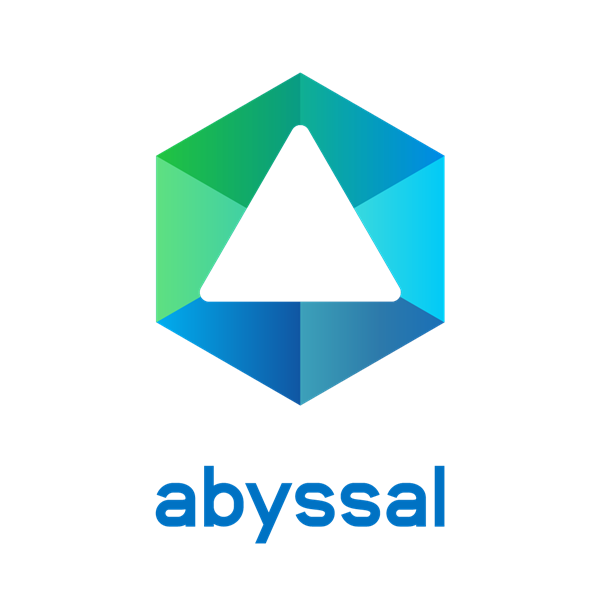 ​
ABYSSAL (2017-2021)
Abyssal S.A. develops integrated Subsea Navigation Solutions for Remotely Operated Vehicles (ROVs) in the Oil & Gas, Marine Renewables and Underwater Mining industries. Its aim is to enable offshore and onshore O&G personnel to obtain relevant and accurate real-time information and to perform safer and more efficient ROV Operations thus decreasing the likelihood of incidents, accidents, and associated costs. Backed by their close relationships with the industry, the expertise of their team, the continuous R&D activities and their commitment to provide their customers "vision in depth", Abyssal is able to provide state of the art solutions.

​
MAPIS (2017-2021)
MAPIS - Mapping Intelligent Solutions is a consulting firm in Geographic Information Systems (GIS) which uses both scientific knowledge and GIS technologies to find the best solutions for you, your company and city, through useful data. At MAPIS, everything has its place.The company currently has business in the strategic planning, climate risks prevention and public health domain, supported in GIS has an essential tool for diagnosis, reflection and decision-making. It analyses integrated support solutions for public and private entities for issues relating with territory and with a systemic vision and a clear goal to improve quality of life and well-being.