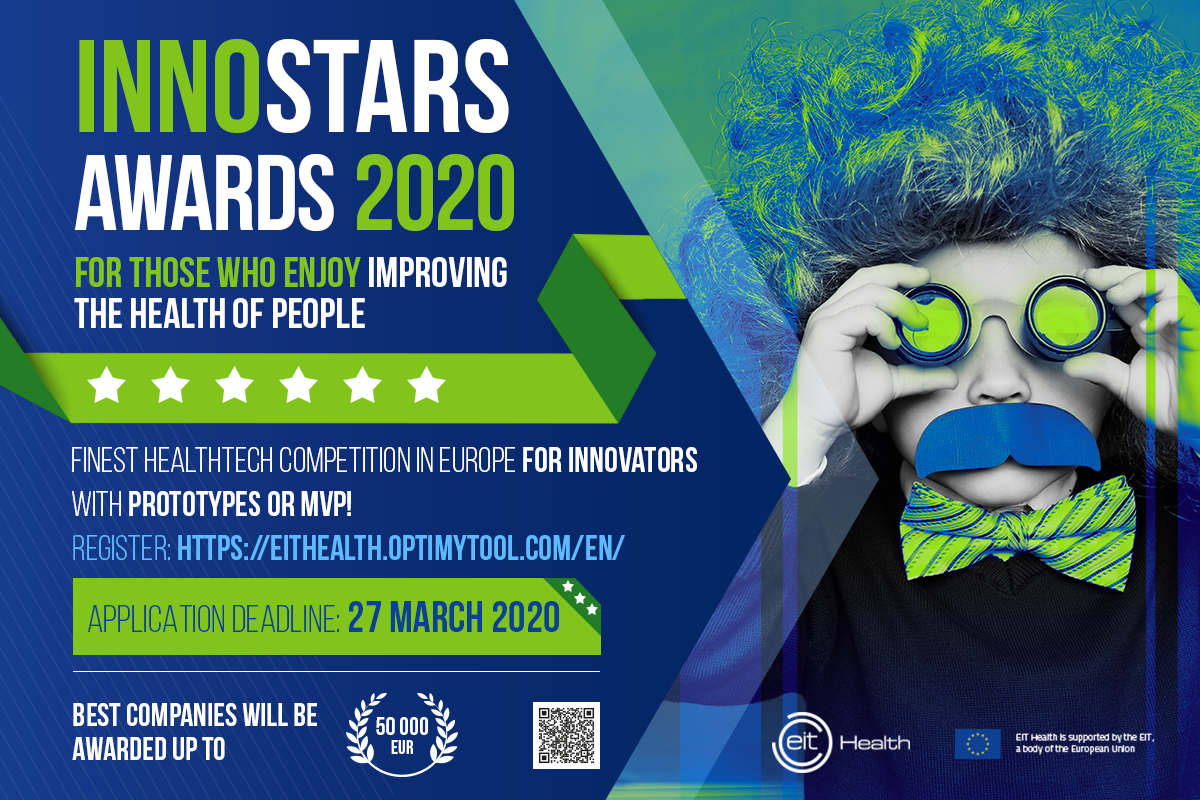 Take part in the InnoStars Awards programme to receive valuable training and mentoring, a chance to win cash prizes and exposure to potential investors and partners. The InnoStars Awards programme is intended to support healthcare innovators in realising next steps towards the market, verify the need for the product or service they are developing, and increase the possibility to attract private investment.
Who should apply?
InnoStars Awards programme is suitable for micro and small enterprises (according to EU SME definition), spin-offs and start-ups that already have a prototype or a MVP, but product/service is not on the market yet (no income). The company must be incorporated/registered.
Programme
InnoStars Awards offers a 2-stage programme structure where both stages offer challenges, opportunities and valuable prizes for the best performing applicants.
Stage 1 – Mentoring and training
Where each selected team will receive the following benefits:
win 25.000 € to further develop their product and improve business plan
receive mentoring (individual mentoring for four months)
trainings (maximum of two physical bootcamps throughout Europe)
validation interviews with potential customers, investors and/or partners
receive invitation to InnoStars Final pitch event
get the opportunity during the later stages to

have access to EIT Health's Investor network
have access EIT Health's Living Labs and Test Beds network
Those who complete the training are invited to Pitch their business plan to an international jury consisting of healthcare professionals, representatives of EIT Health core industrial partners and market experts. Win up to 25 000 € to launch their product or service, to find first customers and to get in connection with EIT Health Partners from all over Europe.
More information about this event can be found in the following link
Applications should be submitted via the EIT Health application platform, hosted by Optimy. To apply, you will need to create an EIT Health Optimy account: eithealth.optimytool.com
Application deadline: 27 March 2020
Powered by: