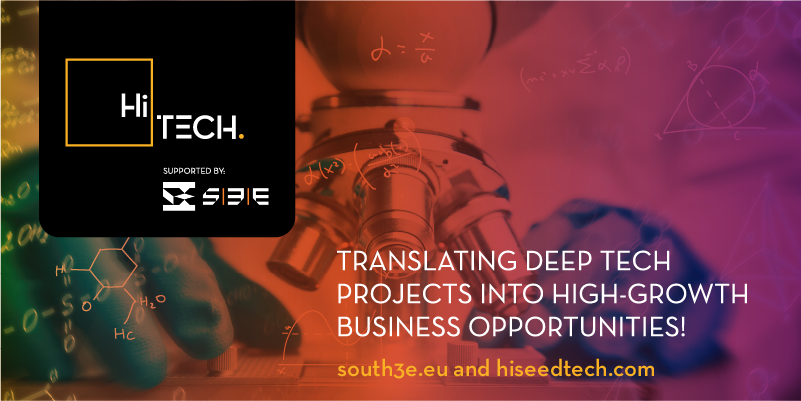 The first call of HiTech/S3E Start is now open and you can submit your application until the 10th of February 2023 at 17:00 CET. As a reminder, HiTech is now part of the European S3E Project. 
 
HiTech/S3E Start is a unique hands-on training experience for research teams with deep tech projects, in any stage of development, that want to explore the path from the lab to the market.  
 
For 18 weeks, through online classes, webinars, and mentorship, the program will provide skills in knowledge commercialization that enables the participants to:  
Link Science & Technology to product and market needs.
Better communicate science to a non-scientific audience.
Evaluate the different paths to move the technology to the market.
 
Want to know more? We will host until the end of the year two Q&A webinars (Nov 22, Dez 13) exclusively for Portugal's R&D ecosystem where you can pop up into our Zoom room to ask whatever question you like regarding the program. Registrations are available here.