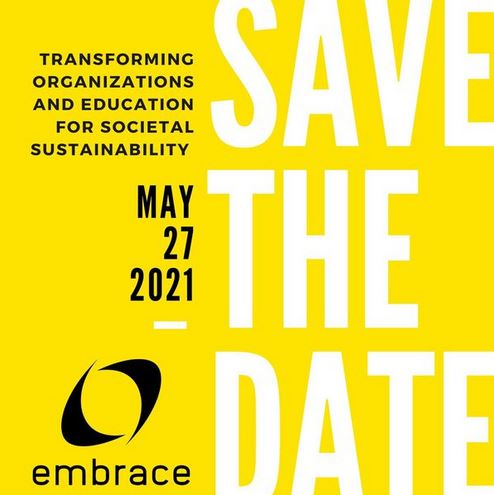 Organisations becoming more socially and sustainably aware has been a developing trend in recent years. This is true for businesses, academic institutions, state agencies and everything in between.
The time has now come for education to meet the demand for graduates and professionals with societal understanding, entrepreneurial spirit, able to guide organisations towards a more socially sustainable future. The EMBRACE project consortium is developing the building blocks for educators in higher education institutions (HEIs) and trainers in organisations to shape Corporate Social Entrepreneurship curricula. For anyone, at any level, at any time.
Throughout several sessions you will be asked to optimise the building blocks to suit the needs of trainers and educators. By the end of summer 2021 you will gain access to a complete set of building blocks and the roadmap to develop a custom Corporate Social Entrepreneurship curriculum that suits your HEI or business's needs.
A 1-day online event hosted by the EMBRACE project consortium lead by the Hanze University in Groningen, the Netherlands.
Save the Date! Registration and more information coming soon.
#cse4eu #csembrace #corporatesocialentrepreneurship #SocialINTRApreneurship
EMBRACE project is co-funded by the Erasmus+ Programme of the European Union. University of Porto is one of the partners, through U.Porto Inovação and Instituto de Sociologia from the University of Porto. (IS-UP). The other partners are: Waterford Institute of Technology (Ireland), Vilnius Gediminas Technical University (Lithuania), DRAMBLYS (Spain), Budapest University of Technology and Economics - BME (Hungary), National School of Political Studies and Public Administration (Romania), Domhan Vision (Germany), Hellenic Management Association (Greece), Digital Technology Skills Limited (Ireland), and Hanze University of Applied Sciences, Groningen (Netherlands).